During the week leading up to the Party Founding Day on 10th October 2020, Pyongyang experienced its first ever, multi-projector light show that was screened on the façade of the Number One Department Store over several evenings around 7pm
Pyongyang used digital projection mapping technology that allows several projectors to cast gigantic, seamless videos across extremely large surfaces like a building.
The size of the final display is only limited by the number of projectors, and the processing power of the master control computer.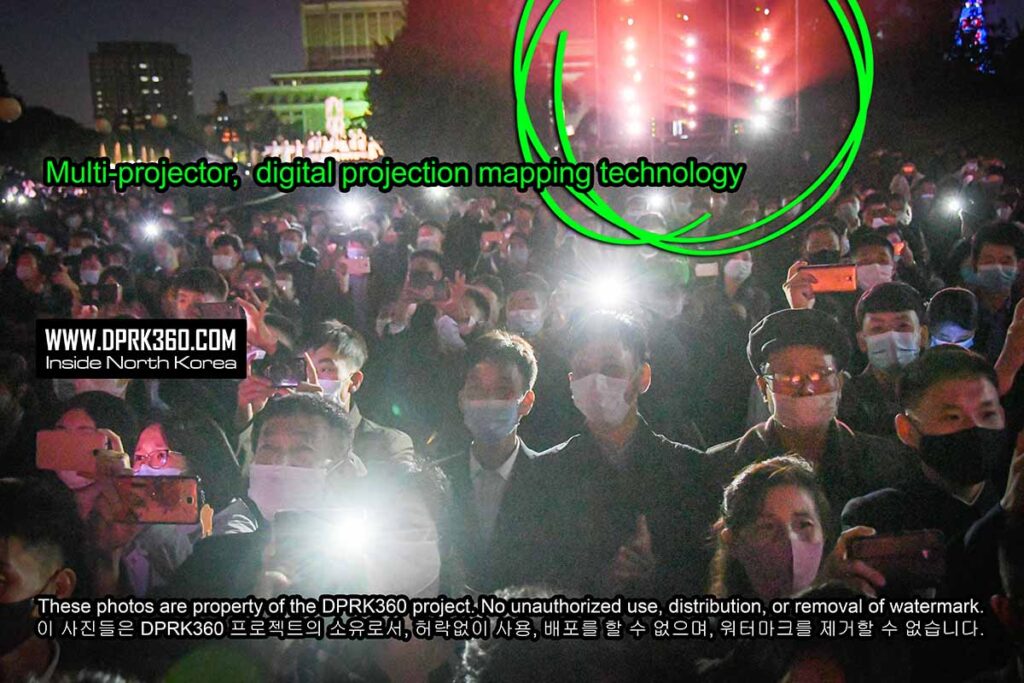 ---
The shows drew hundreds of spectators with mobile phones capturing videos and photos of the display. I was told that mobile phone business is the fastest growing industry inside North Korea and there are now more that 4 million mobile phone users across the country. This number is difficult to verify but have seen farmers using very basic models with physical number pads.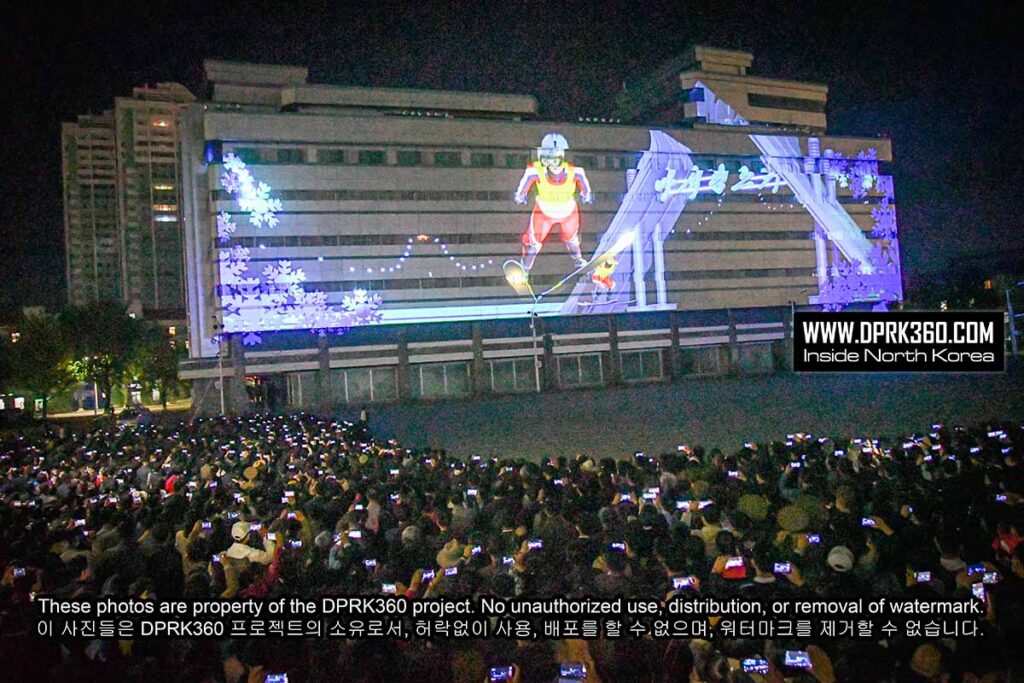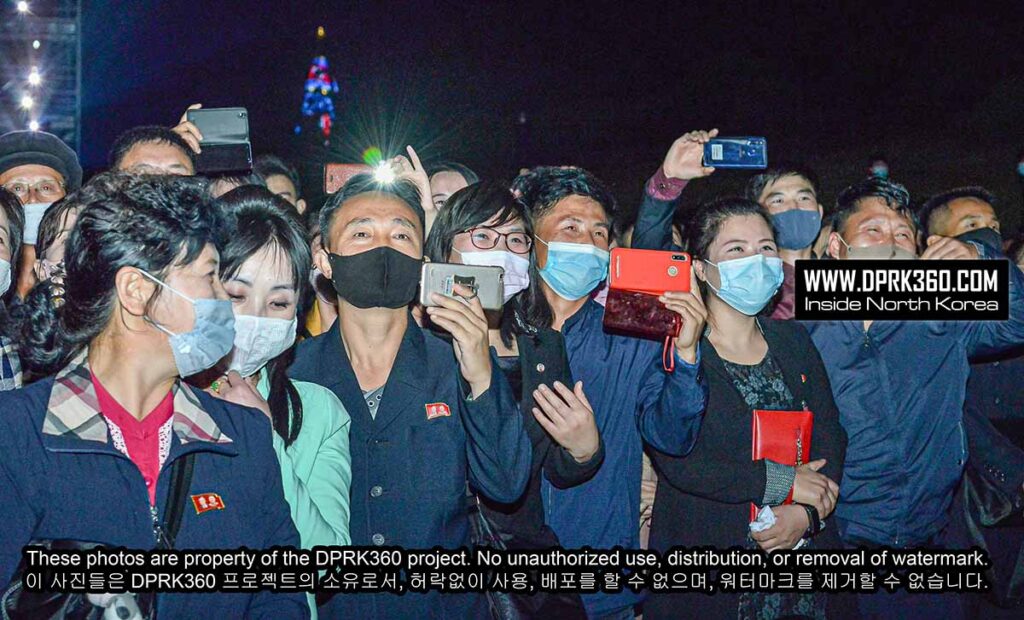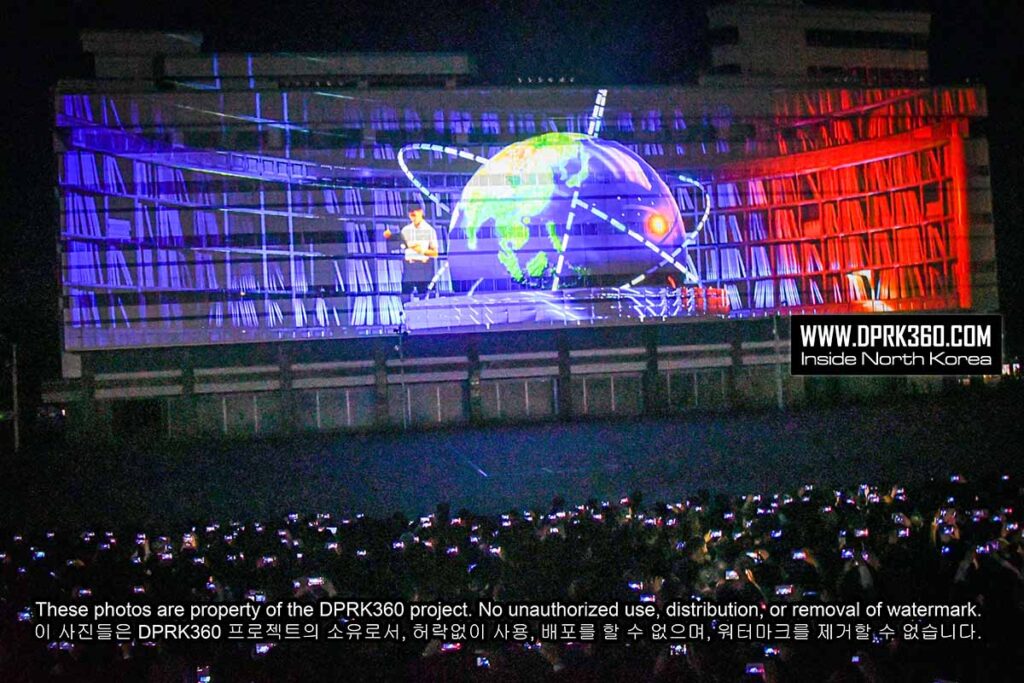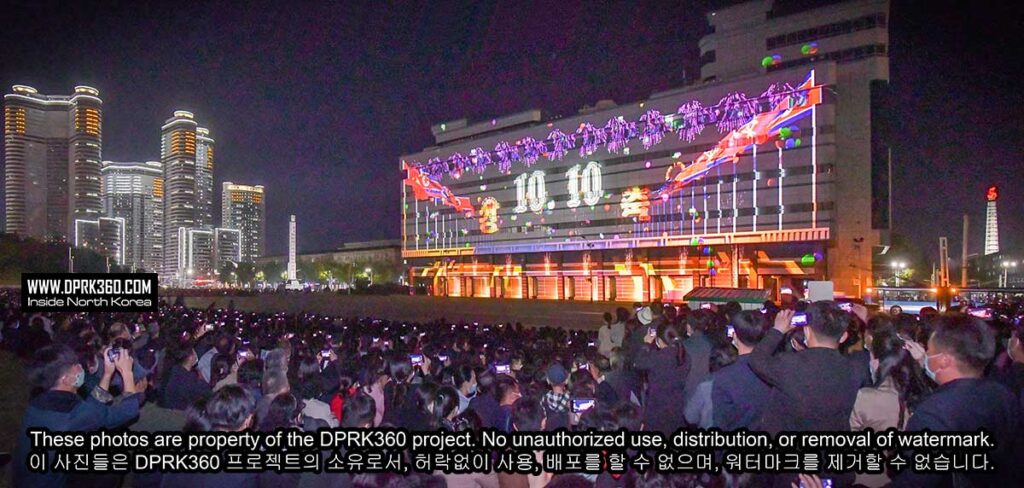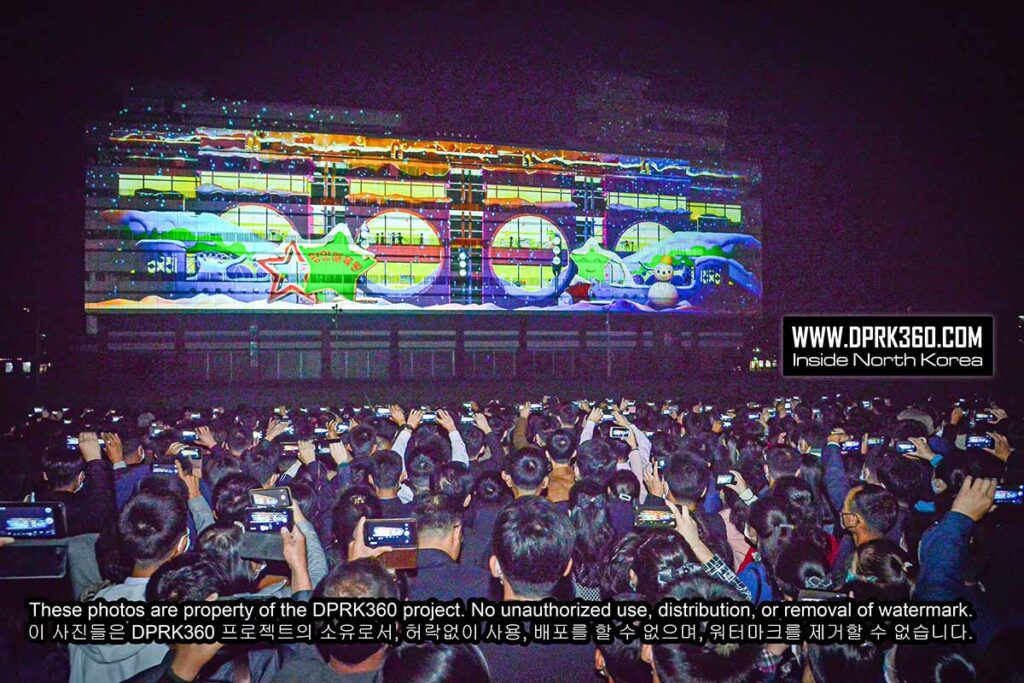 ---
---
Location of "Number One Department Store"
---
BONUS CONTENT
If you want a closer look at how such a typical outdoor projection mapping system was set up, take a look at a similar light show conducted in Singapore back in 2017. It is a 360-degree video and you can see the two sets of projector towers at the back. Use your mouse (or finger) to scroll around the video below.