DPRK-USA Summit In Singapore – 3rd Anniversary
It's been three years since the DPRK-USA Summit of 2018. It was a brief moment when the entire world focused its attention towards the tiny island nation of Singapore. Today, a brass plate memorialised this historic event and marks the exact spot where Supreme Leader Kim Jong Un and President Donald Trump first met and shook hands on the 12th June 2018.
The DPRK-USA Summit was recently commemorated in the June edition of the state-produced magazine published by Pyongyang. You can read the English Version here on page 34: https://dprk360.com/3d-flip-book/dpr-korea-magazine-2021-june-edition/
From 2018 to 2019, Kim Jong Un actively met up with various international leaders. Pyongyang's own historical record of his trips can be found here: https://dprk360.com/3d-flip-book/ushering-in-a-new-era-of-development-in-external-relations-2021-june/
More of such meetings would likely have been in the works but COVID-19 caused the DPRK to seal off it's border and terminate all inbound and outbound travel on 21st January 2020.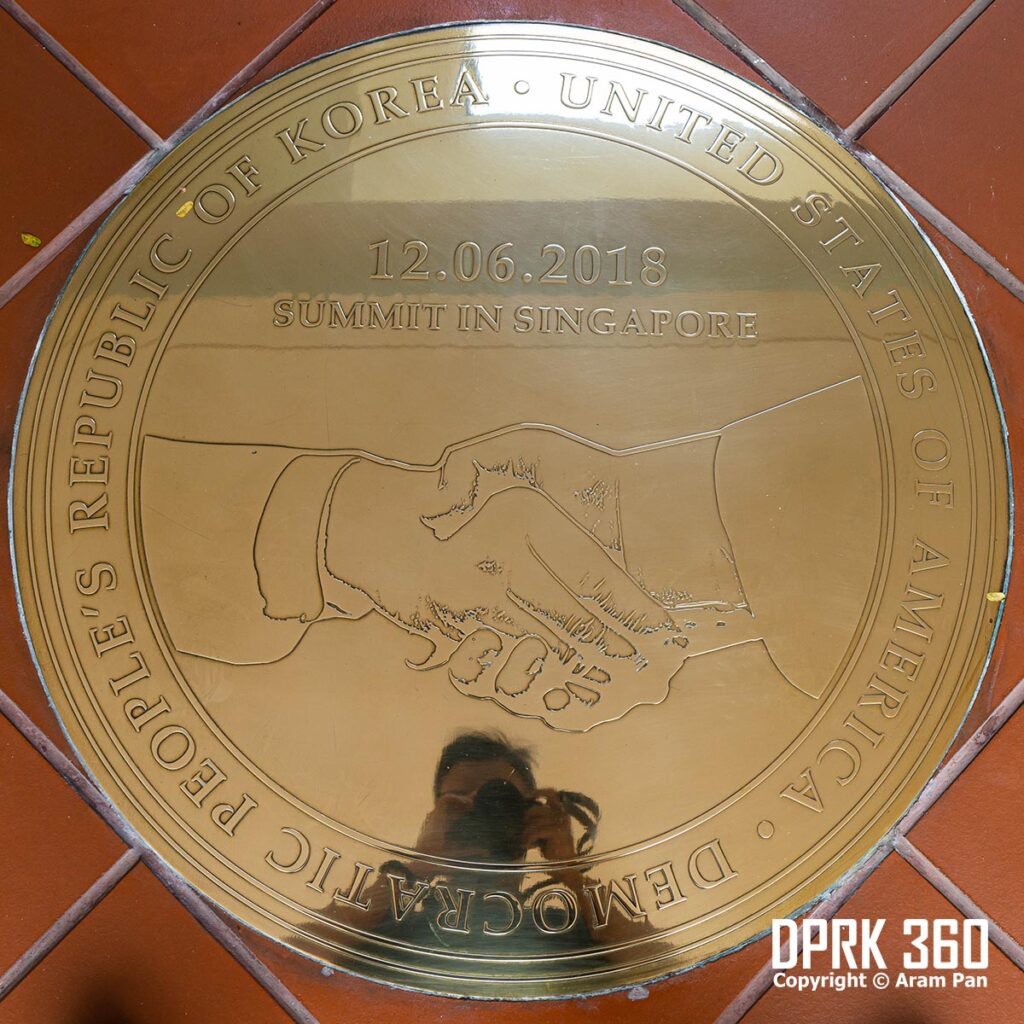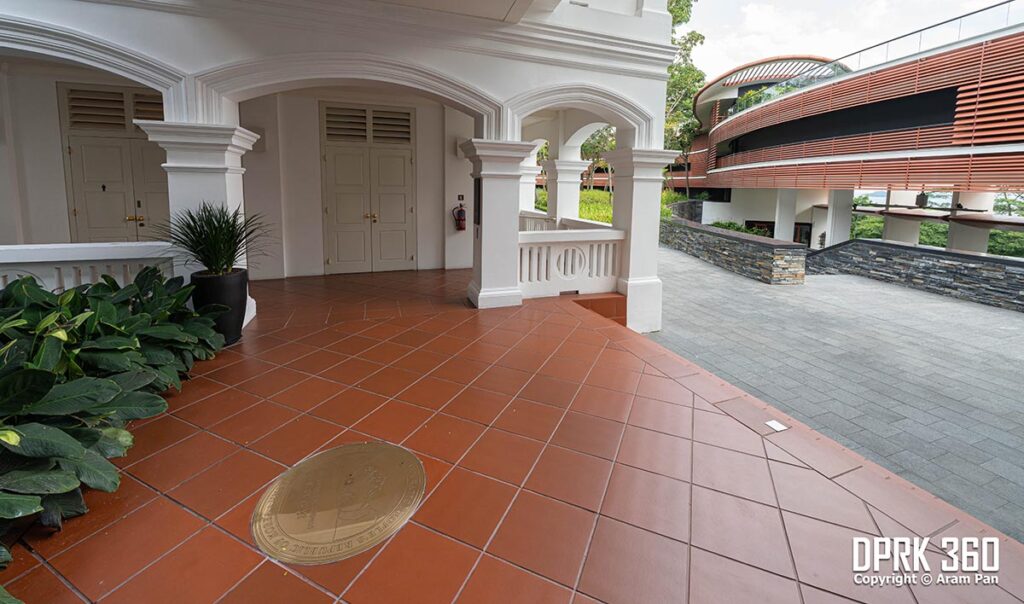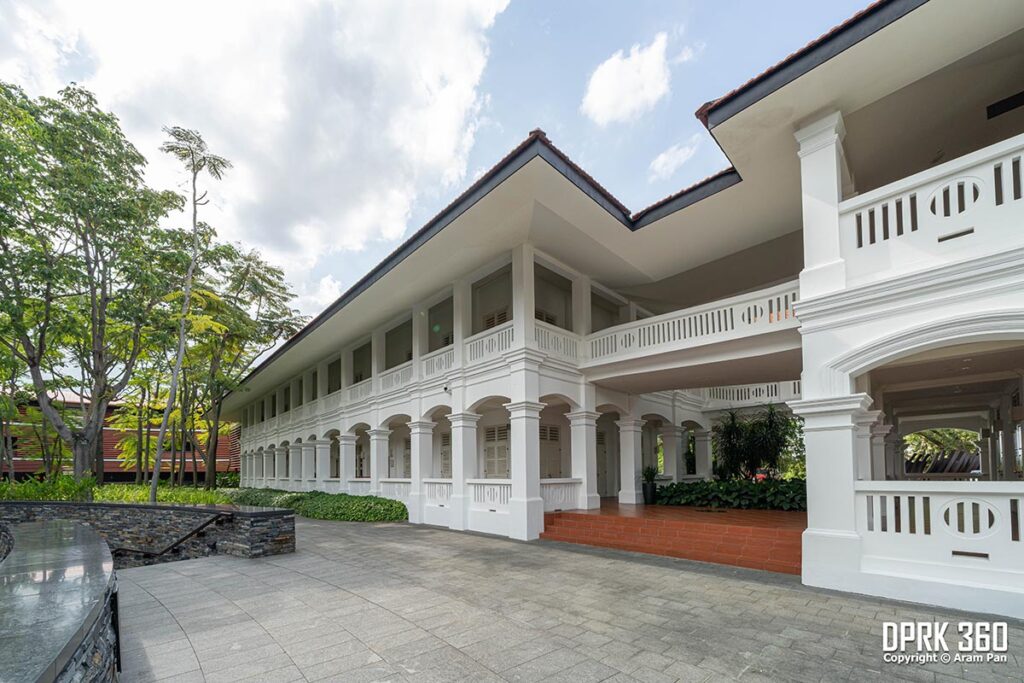 To recap that historical event. I'm sharing KCNA photos captured during the summit alongside photos of some of these places today, 3 years later.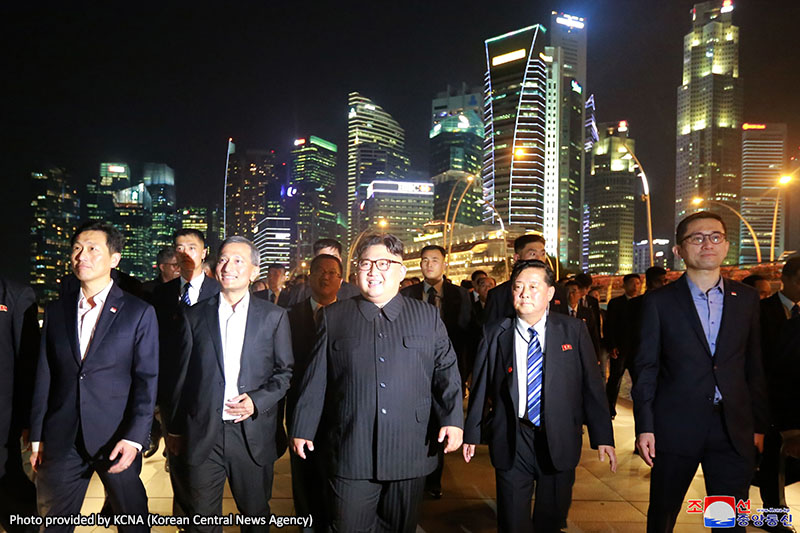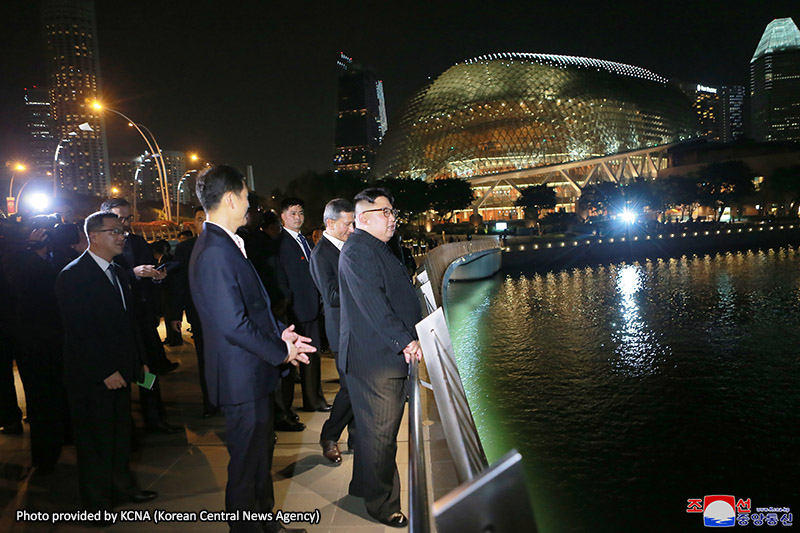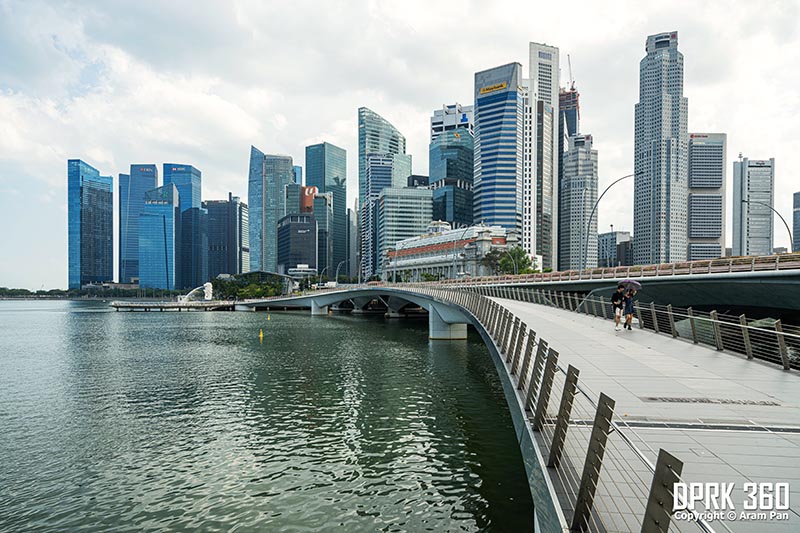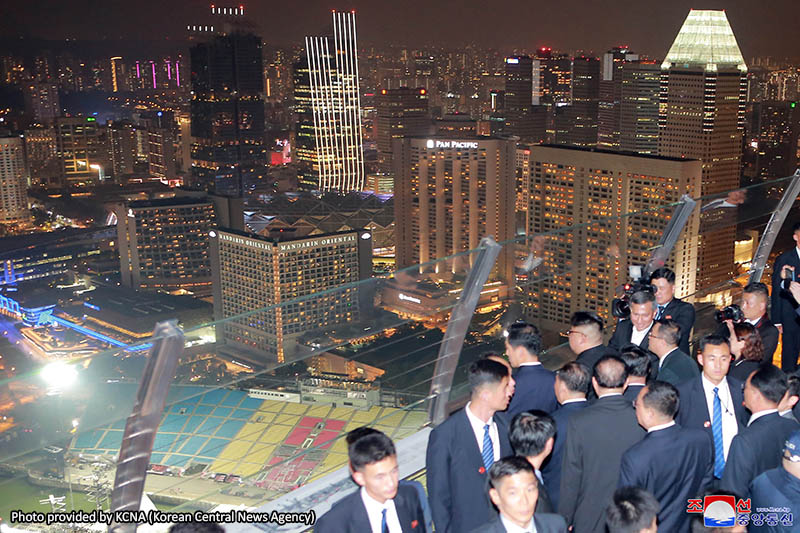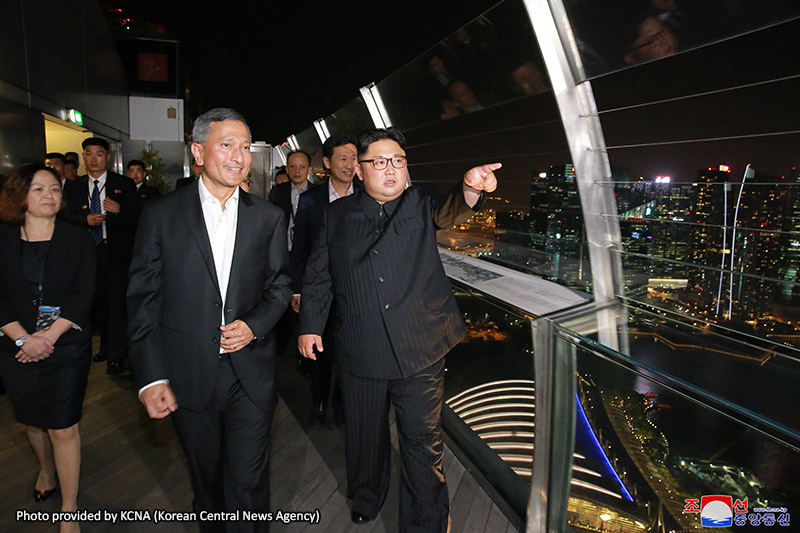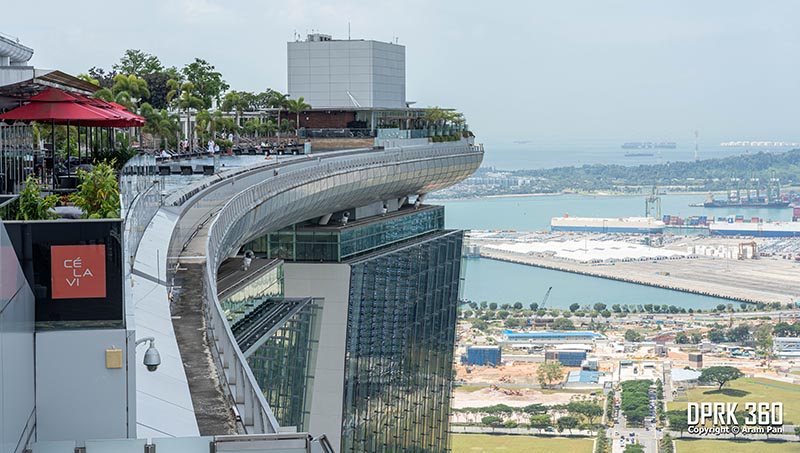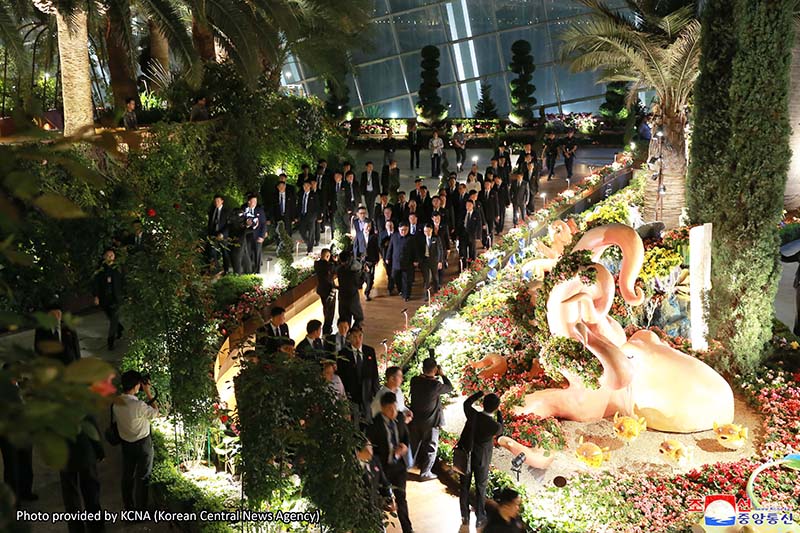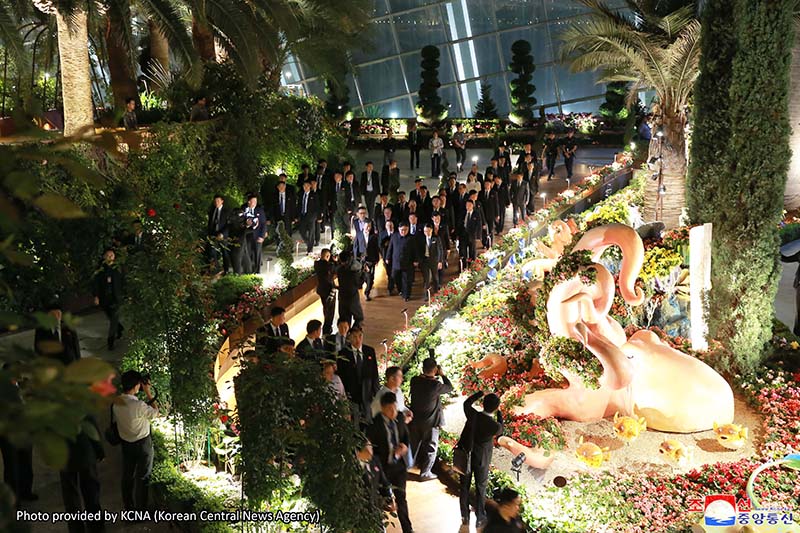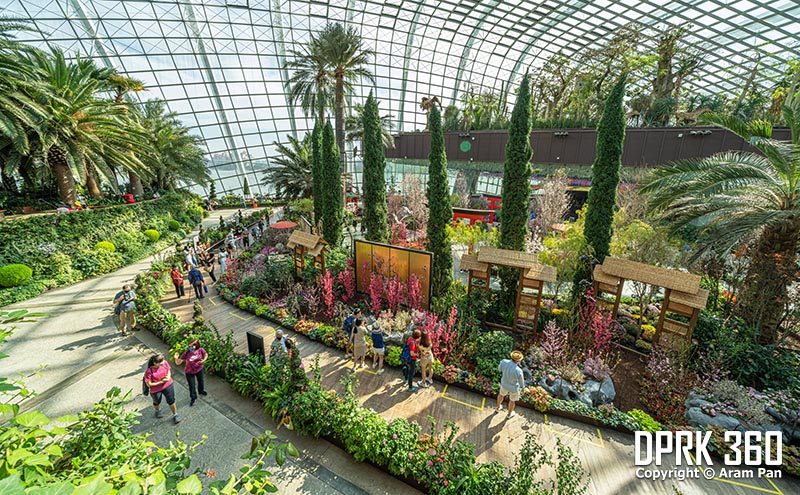 ---
During the summit, Singapore arranged for Supreme Leader Kim Jong Un to stay in the Presidential Suite of the St, Regis Singapore (Marriott). You can check out the luxurious accommodations at the official website: ST REGIS PRESIDENTAL SUITE