Victorious Fatherland Liberation War Museum
The Victorious Fatherland Liberation War Museum was first built in Central Pyongyang in August 1953. It was moved to its present-day location next to the Potong River in April 1963 and underwent major renovations in 2013.
The 100,000 m² (24.7 acres) museum exists to showcase the victorious achievements against the enemies of the DPRK. The museum consists of two parts, the outdoor exhibits, and the main museum building housing various sections presenting North Korea's own recorded history. Visitors should note that North Korean history will differ from international history.
I've been in a tour group where one individual constantly tries to impose the international version of history onto the museum guide. Although the museum guides are all very professional and polite, doing something like that ruins the mood for the entire group and ultimately takes away the uniquely North Korean experience.
Outdoor Exhibits
The museum's scale and grand design, coupled with large socialist-style bronze statues immediately leave a deep impression on any visitor.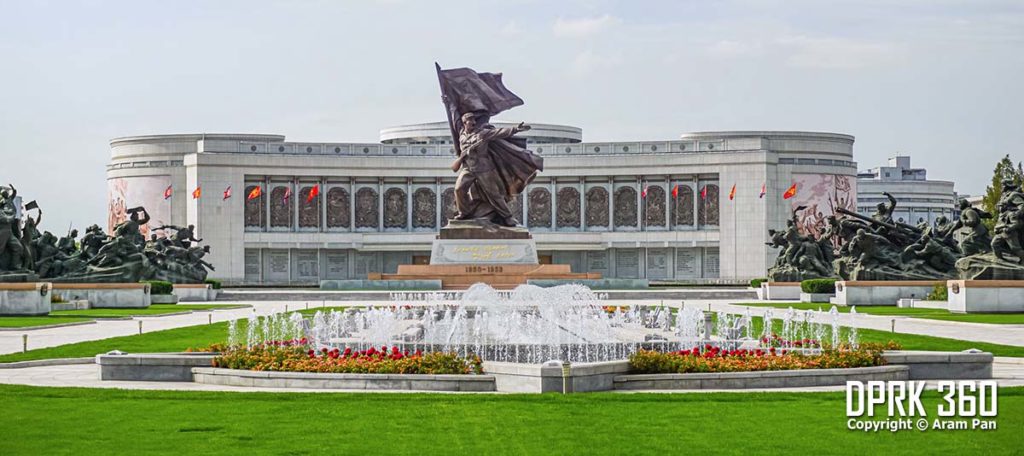 Behind the two flanking rows of heroic statues are the vehicles that participated in the Korean War. The right side houses those from the North Korean army while the left side houses the captured remains of the US army.
Merited Weapons Exhibition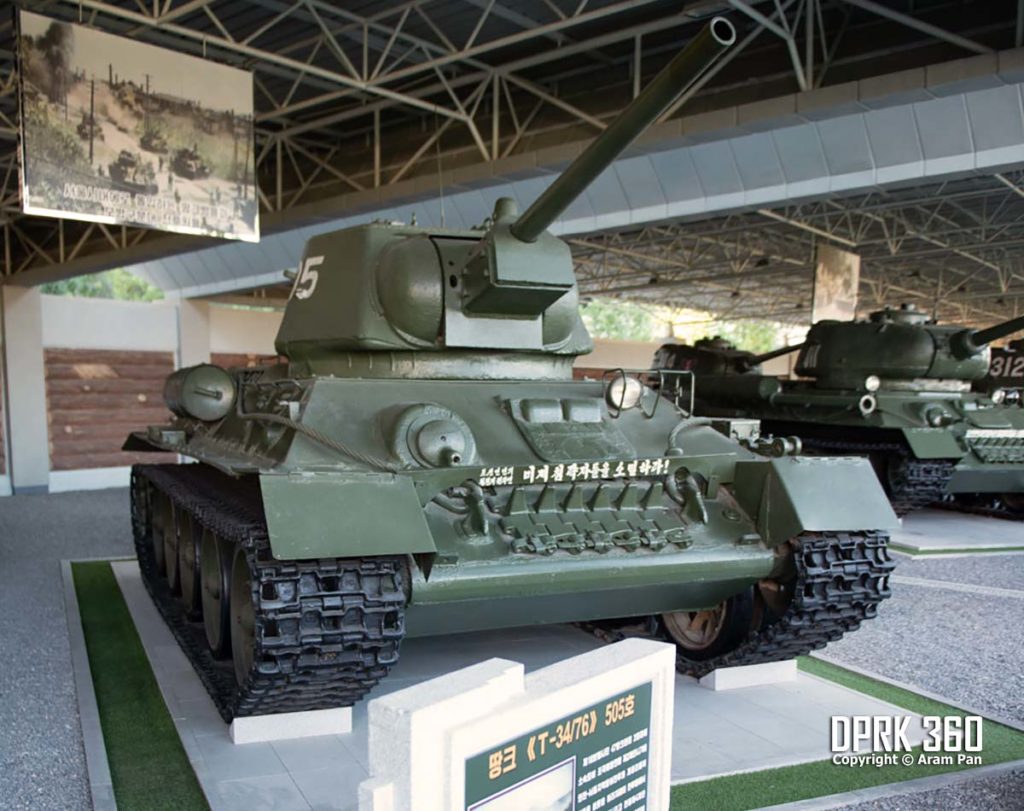 Captured Weapons Exhibition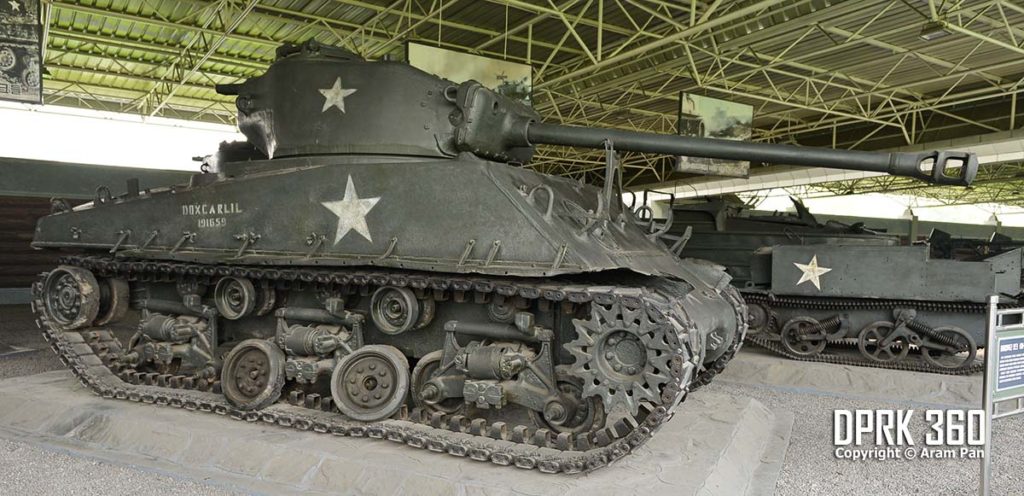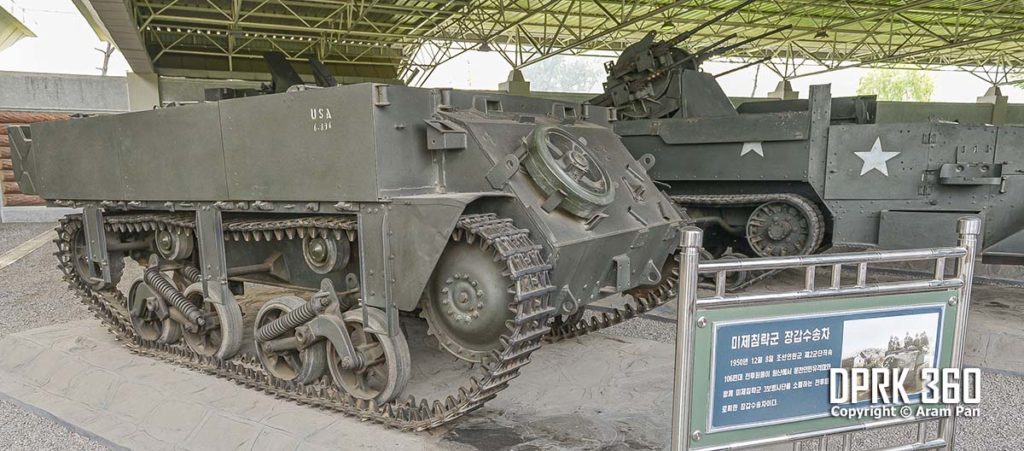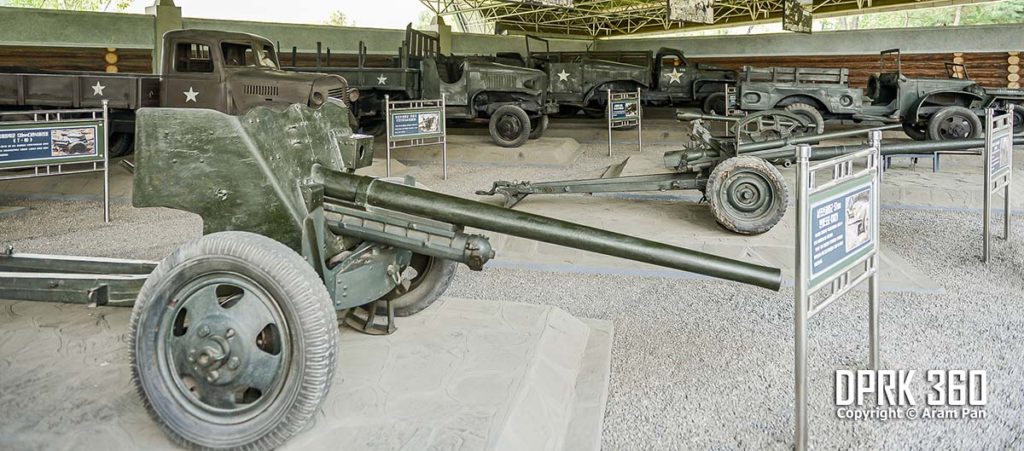 USS Pueblo
Perhaps North Korea's favorite war-time trophy would be the USS Pueblo, the US espionage ship captured on the 23rd of January, 1968. Tour groups usually take a brisk walk through the other outdoor exhibits but the museum guide will dedicate much more time to touring this prized catch.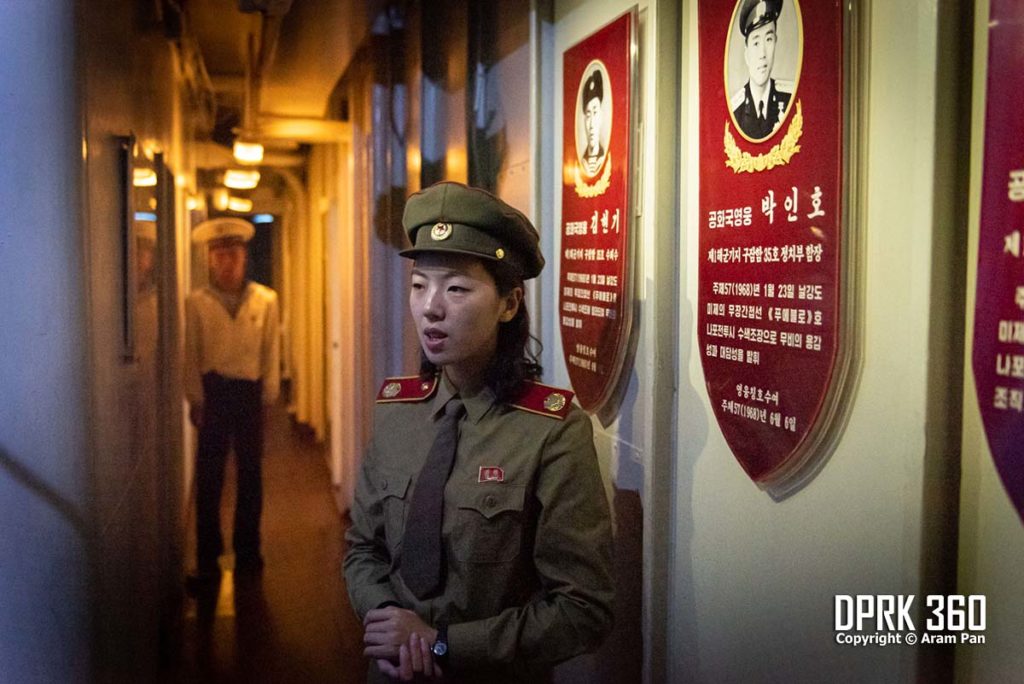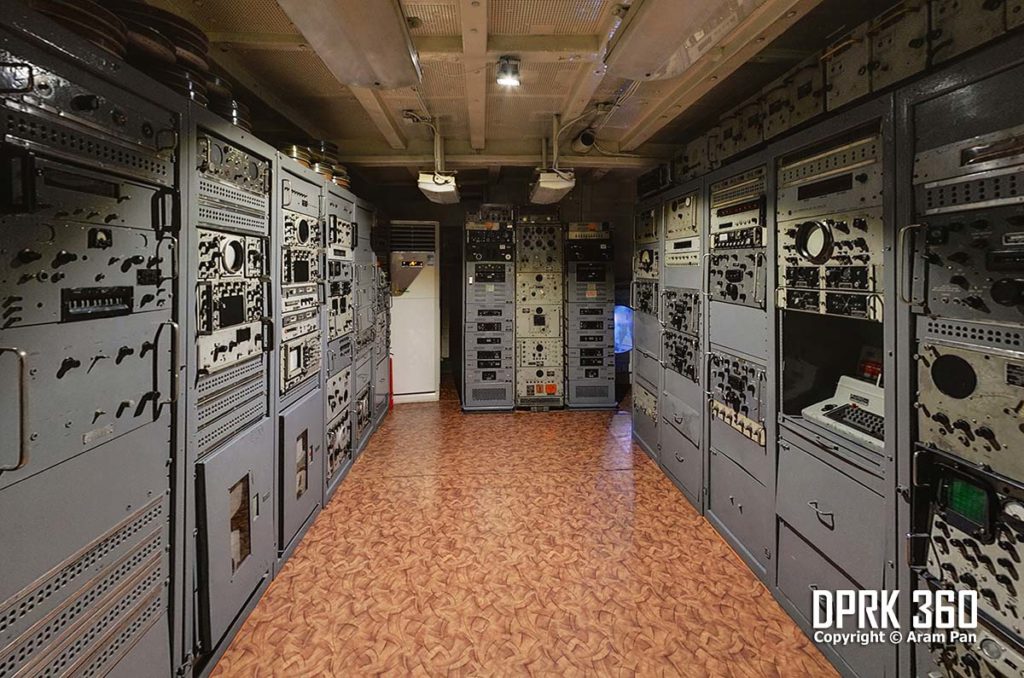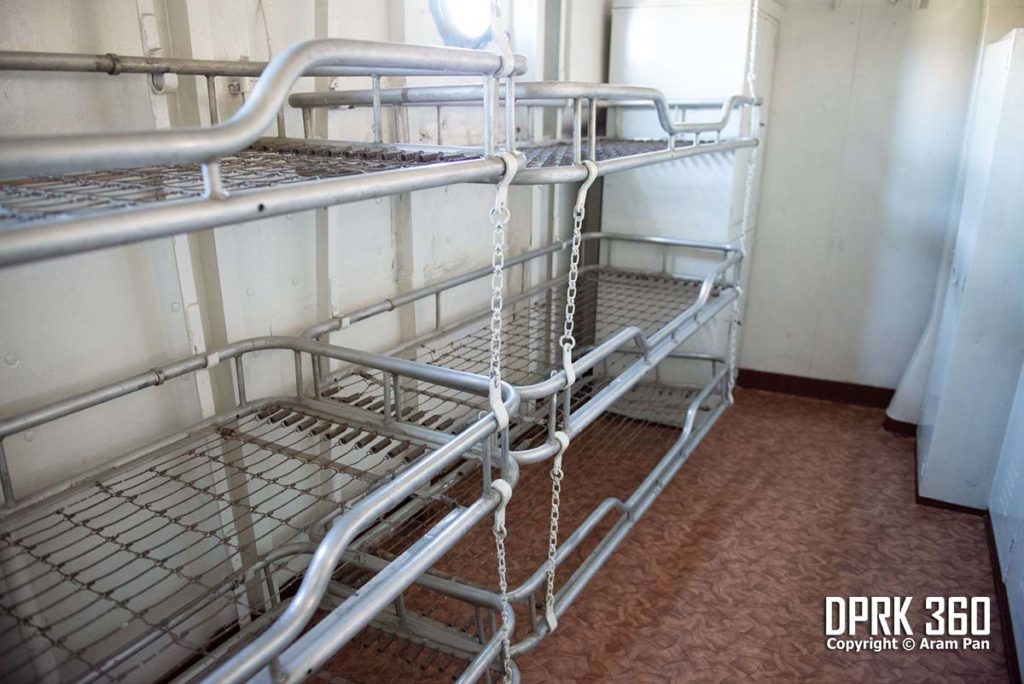 Main Building
Upon entering the front door of the museum building, the Grand Lobby greets you with lavish gold-accented, socialist classicism and a larger than life statue of the young President Kim Il Sung, set against a backdrop of painted fireworks.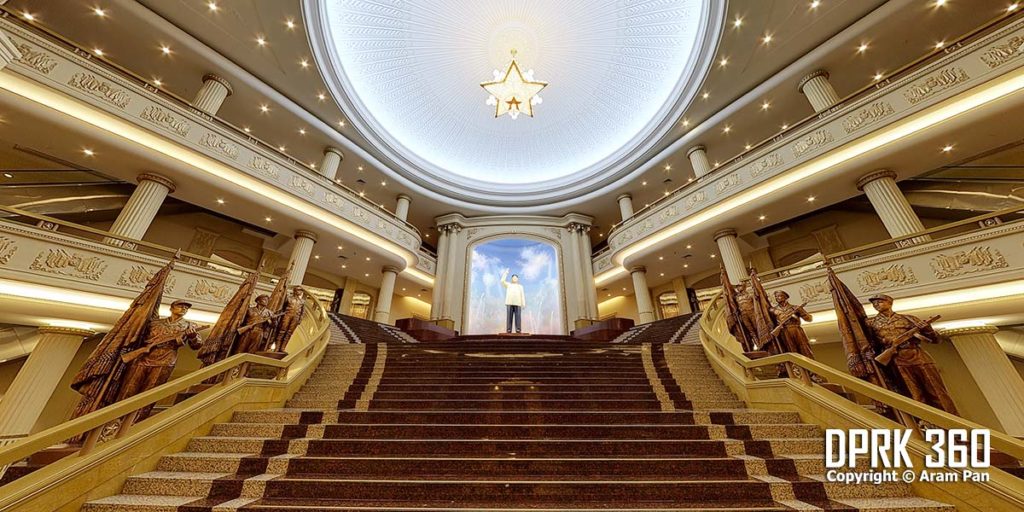 The museum contains so many exhibits that the usual 2 hours scheduled for tourists, barely covers half of it.
The museum propaganda is primarily for local consumption, therefore exhibits are entirely in Korean. Shown below are photos I captured from the inside with the express permission from the museum curator.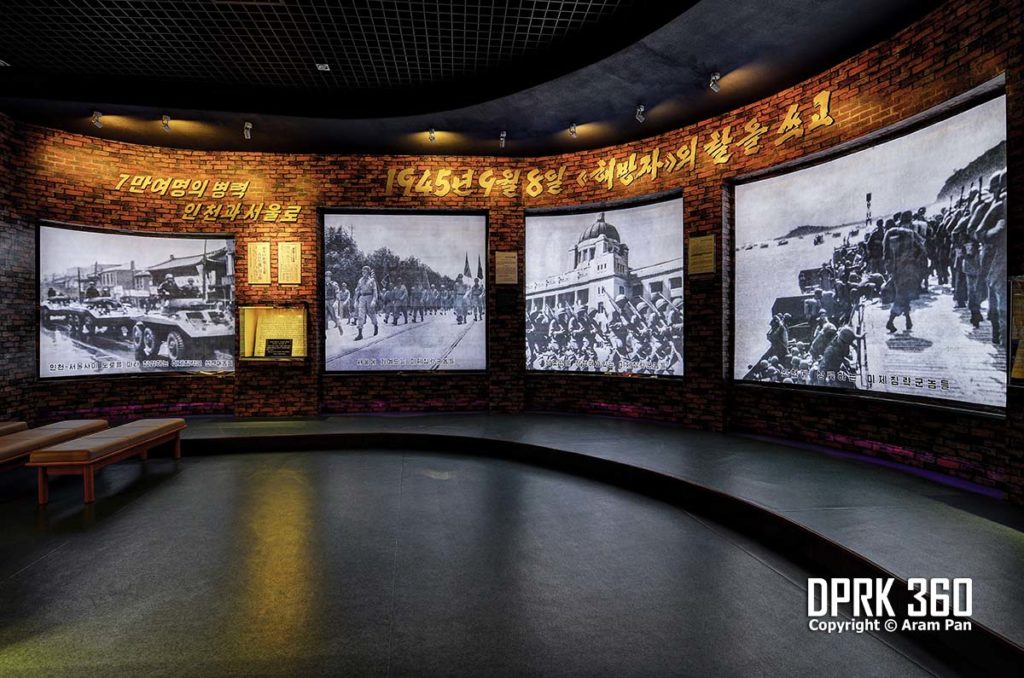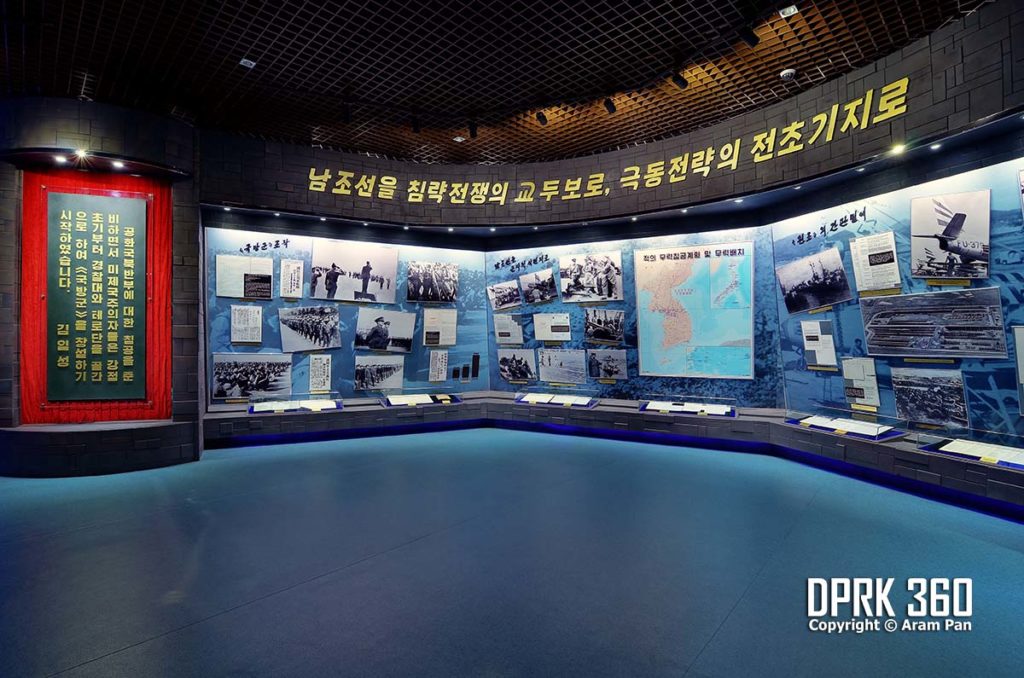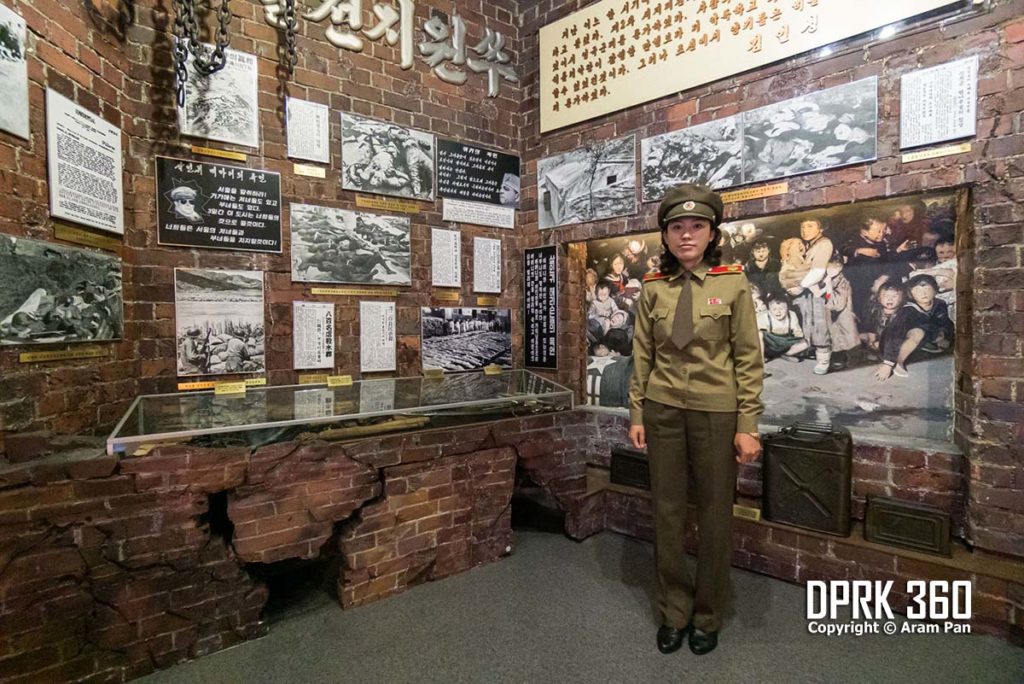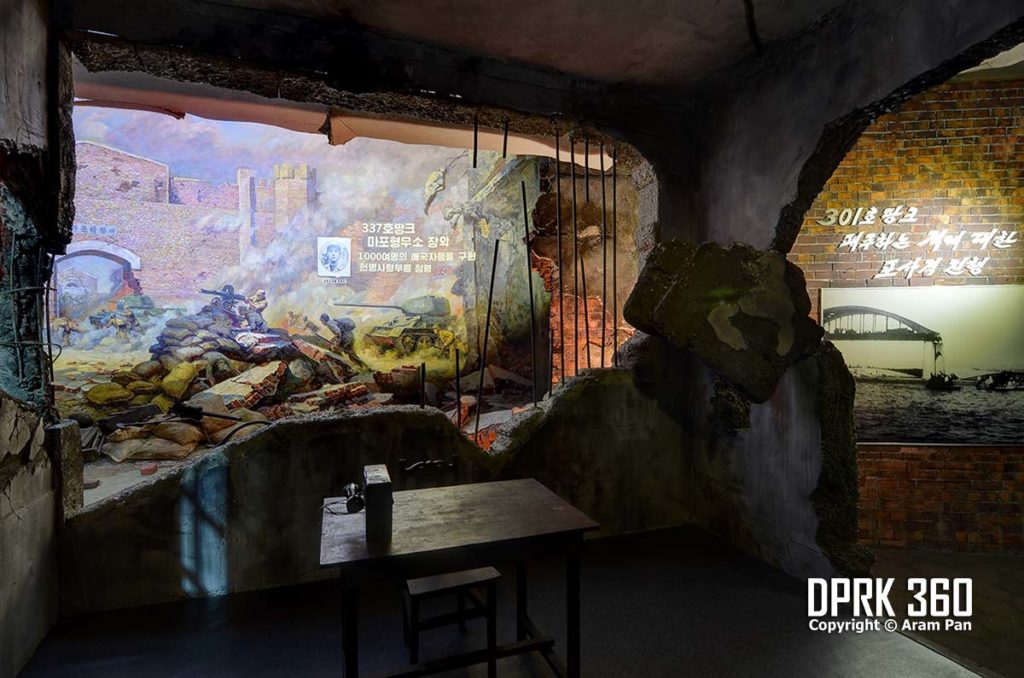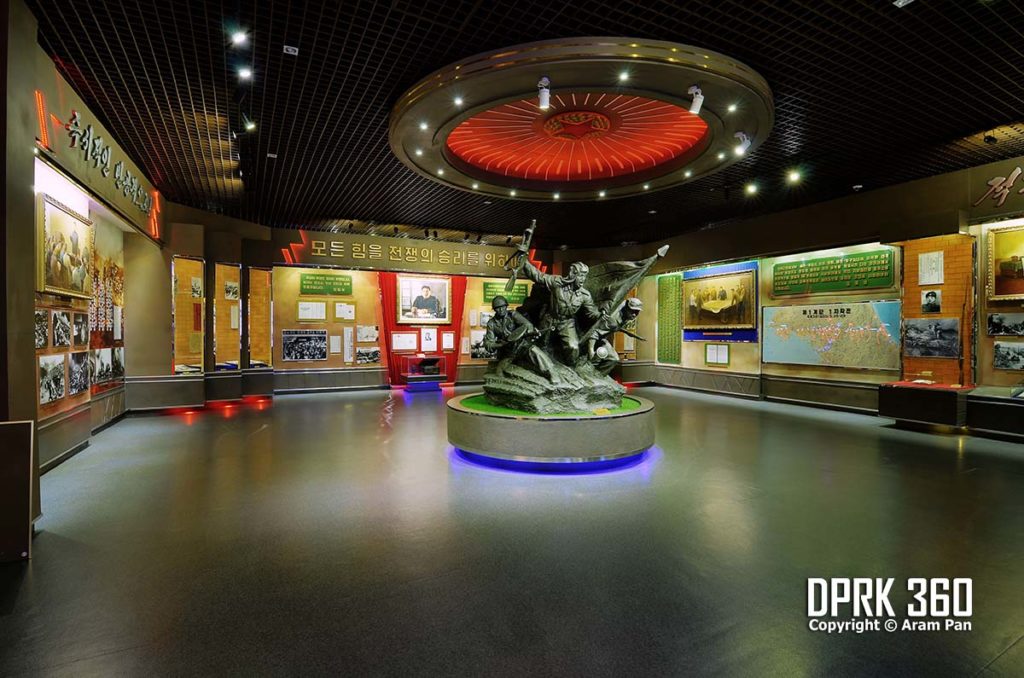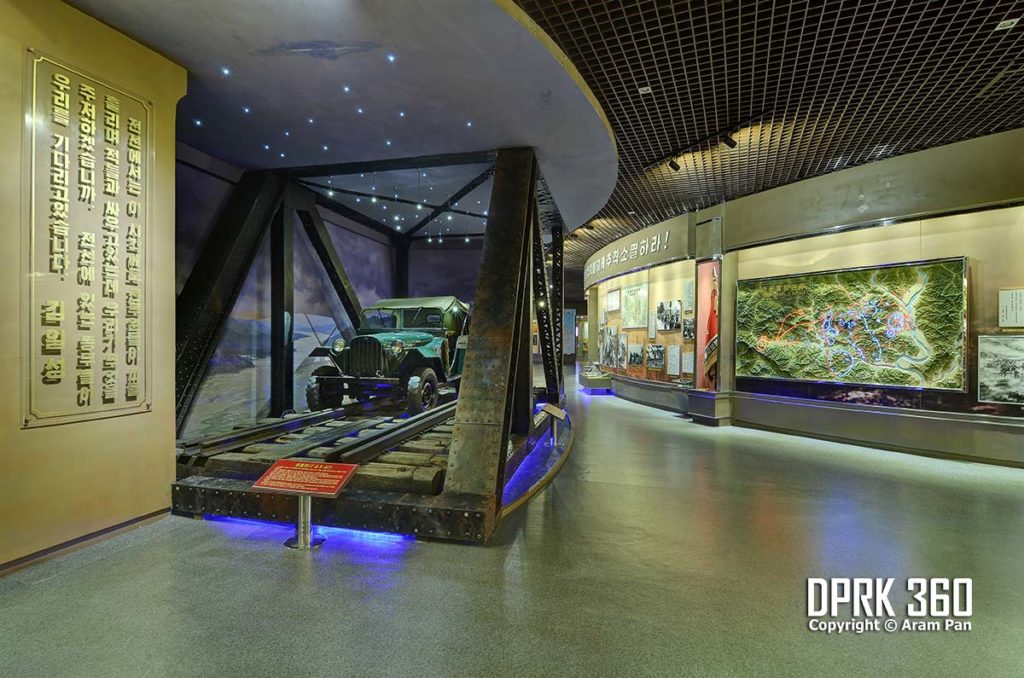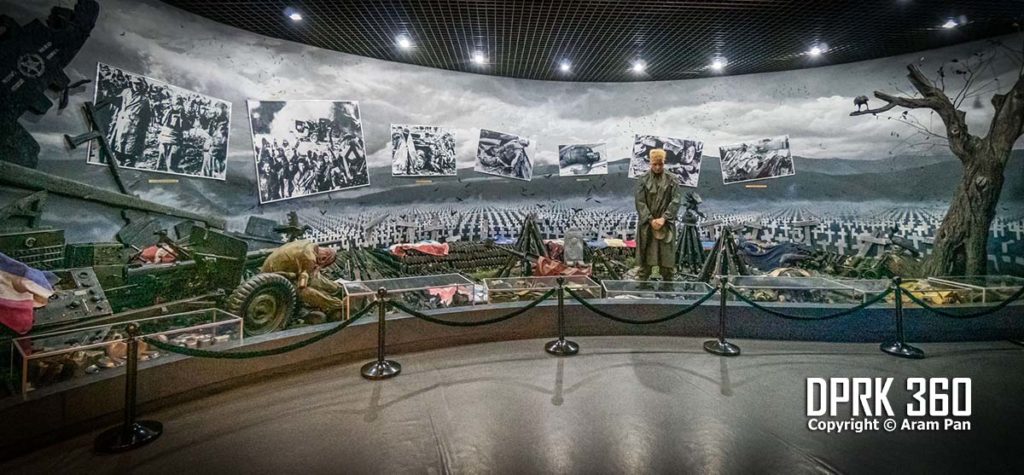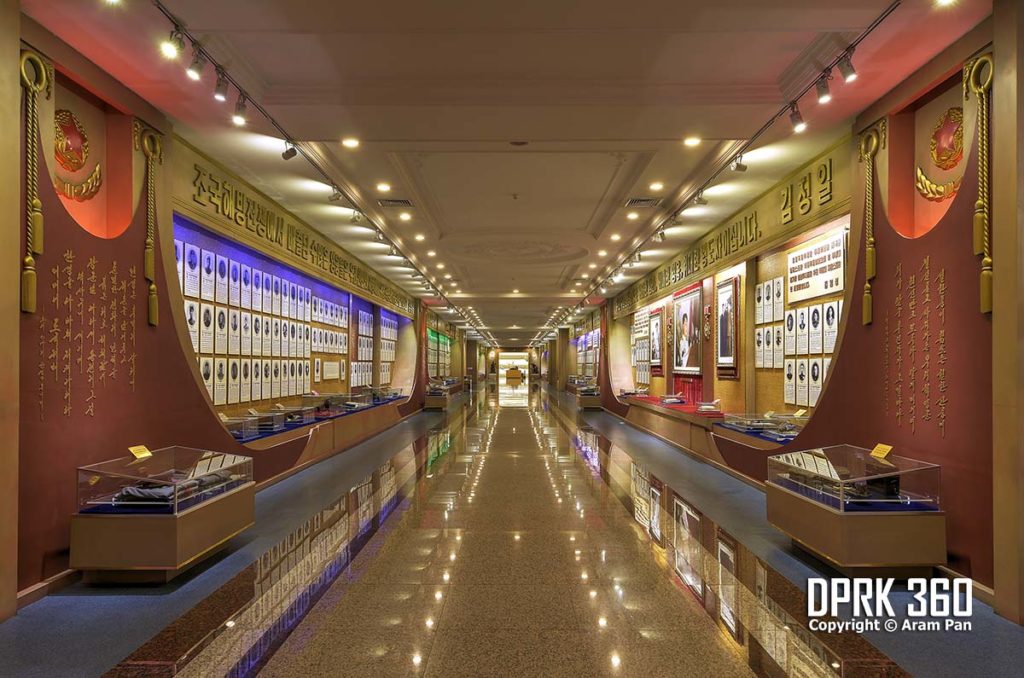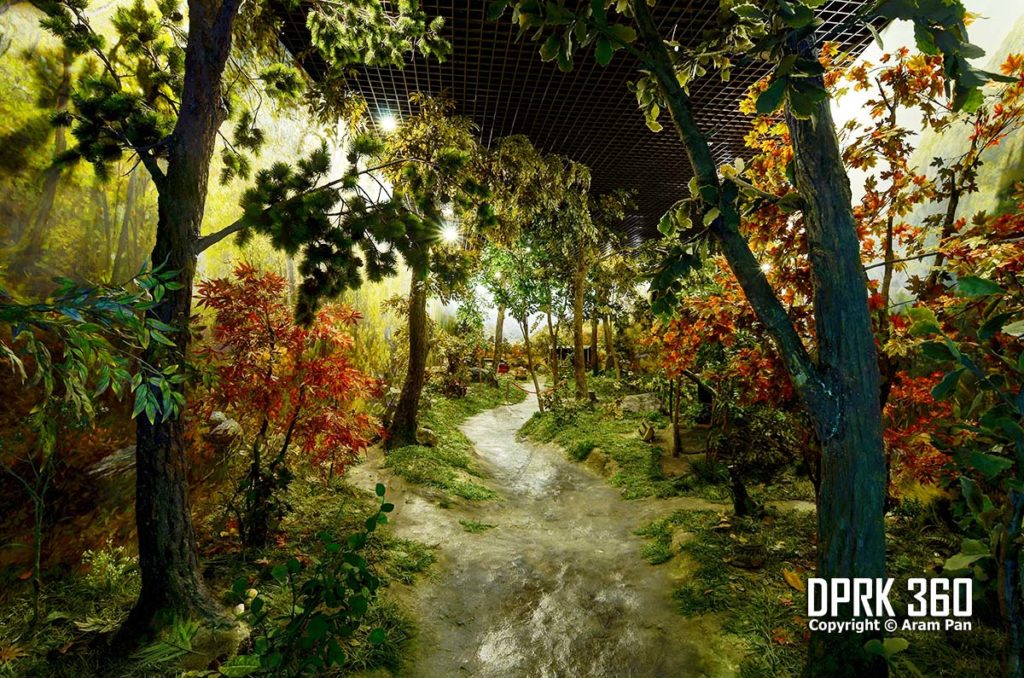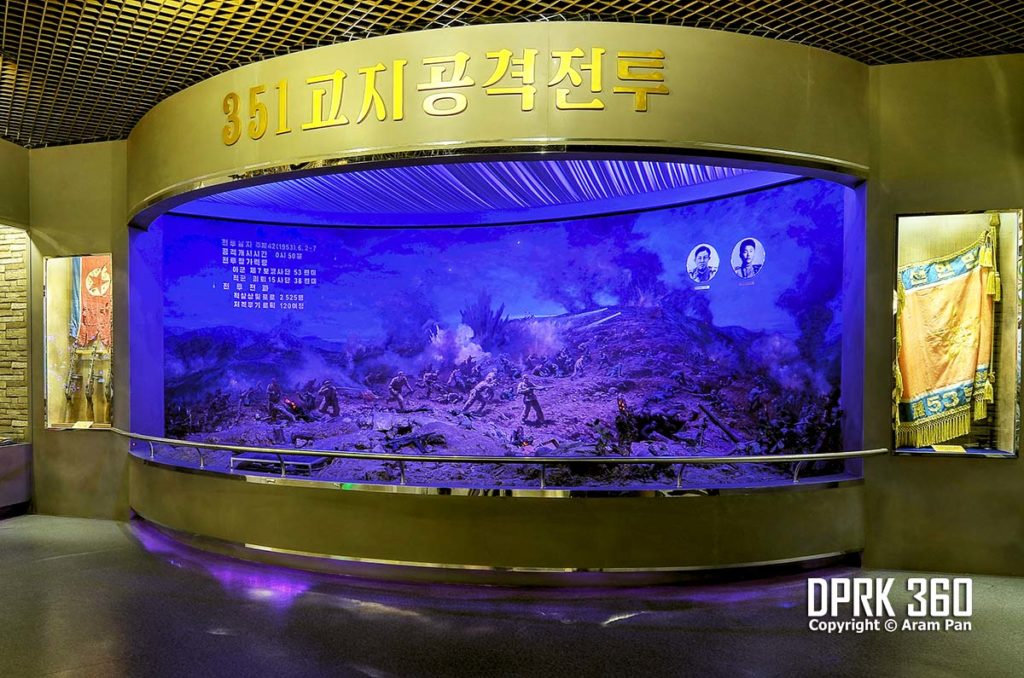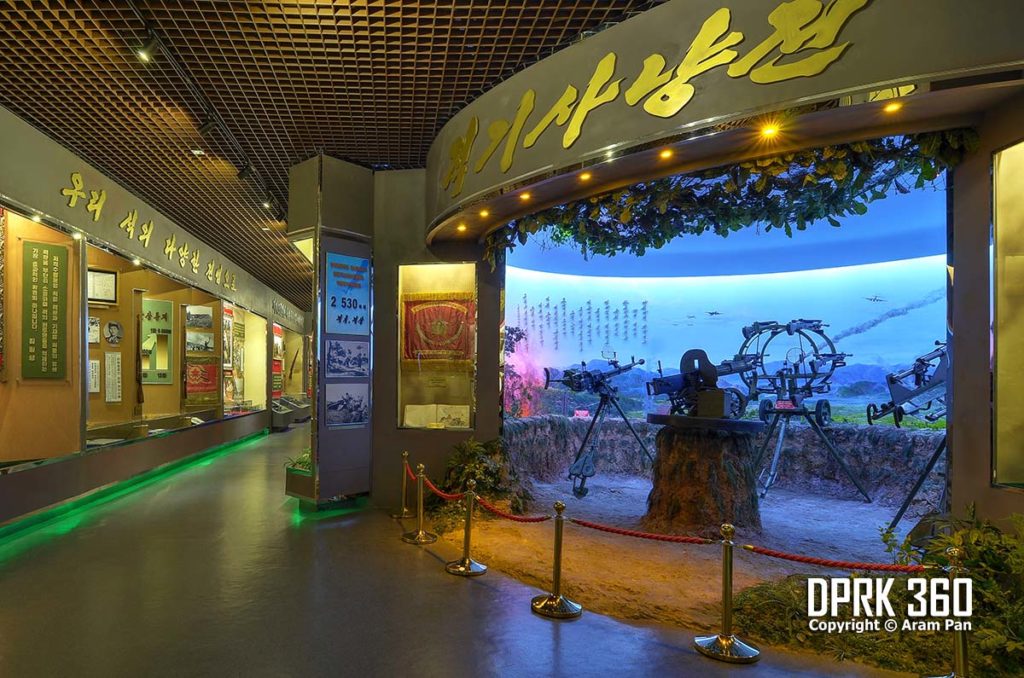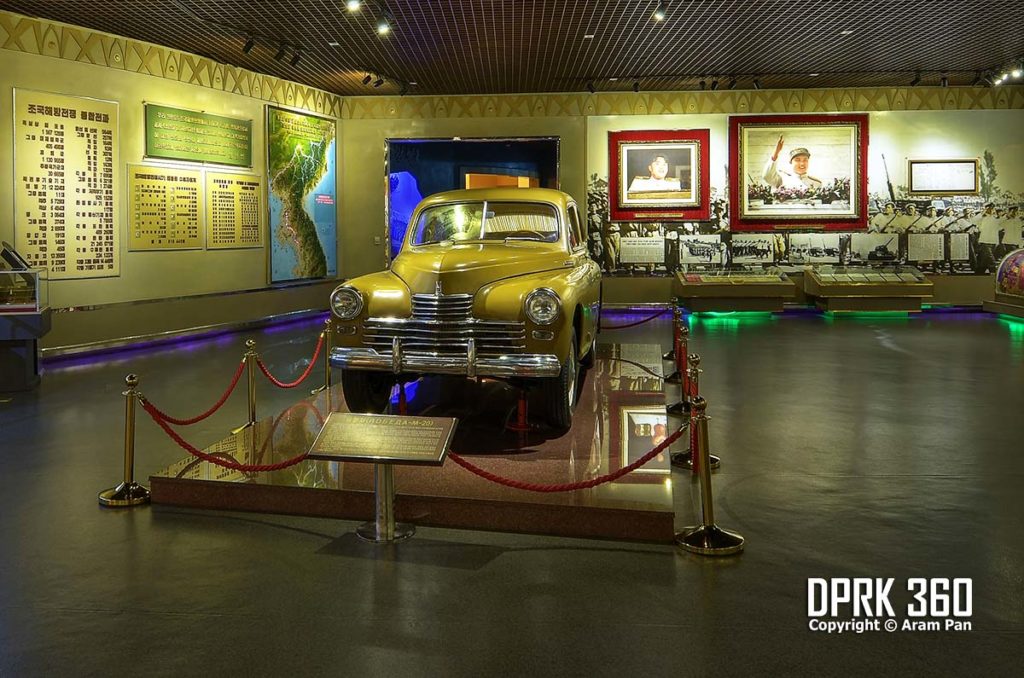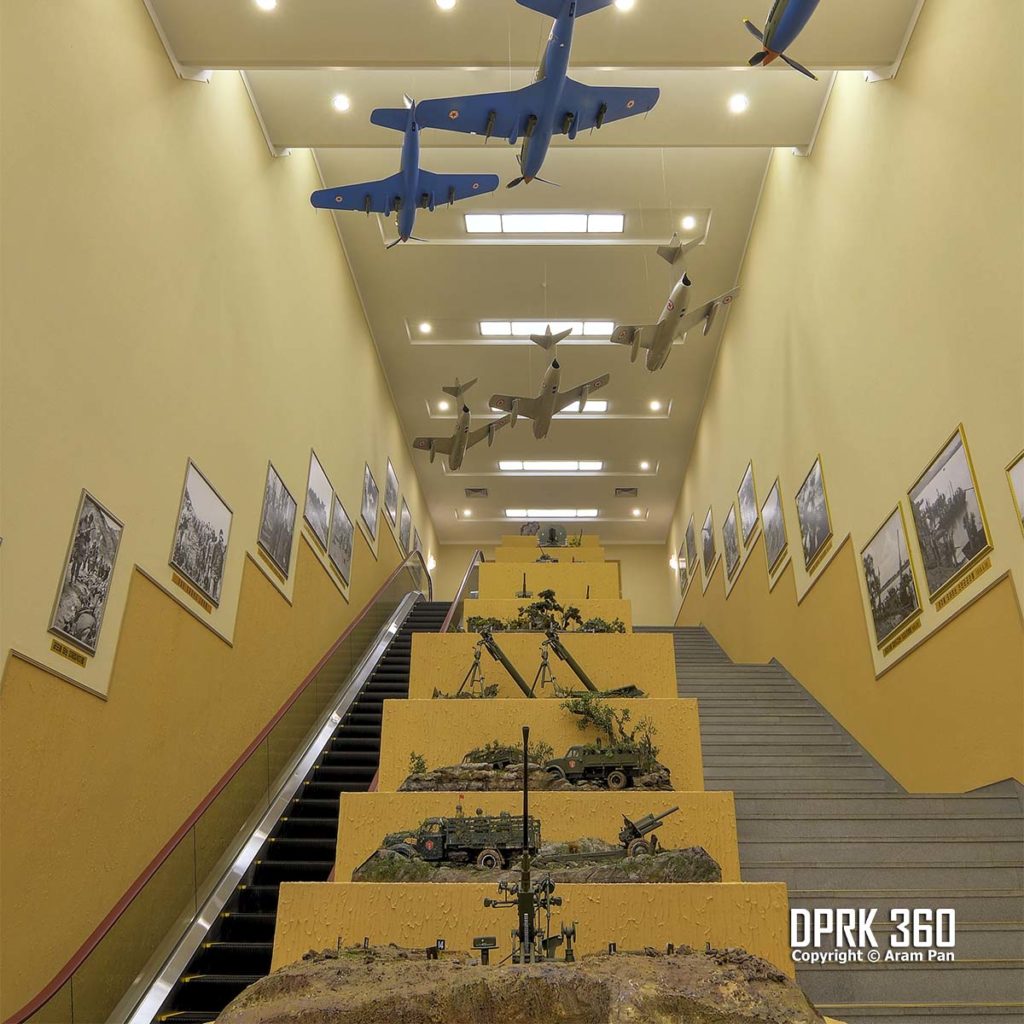 The entire museum tour ends off with the final exhibit, the revolving 360° panorama room that features the Battle of Taejon (14–21 July 1950). You can experience it as part of the 360° virtual tour linked below.
BONUS : Battle of Taejon Panorama Room