Constructed in 1986 and completely renovated in 2010, the Hyangsan Hotel is a North Korean rated 6-star hotel. Internationally, that would be a 5-star equivalent. It is situated in the Myohyangsan region and tourists usually do an overnight stay here while they visit the neighboring International Friendship Museum, Pohyon Temple, Tangun Temple, or hike around Mount Myohyang.
Don't forget to take a 360° virtual tour of the Hyangsan Hotel at the link below.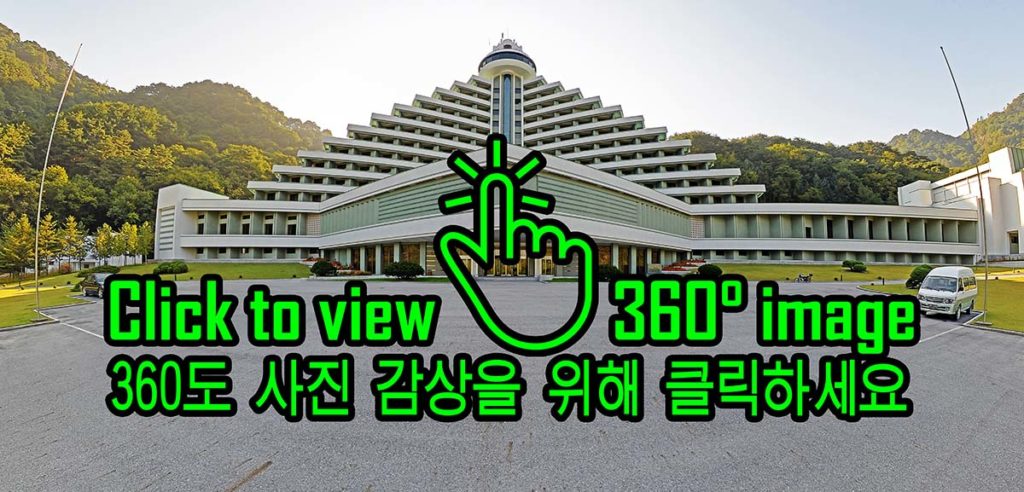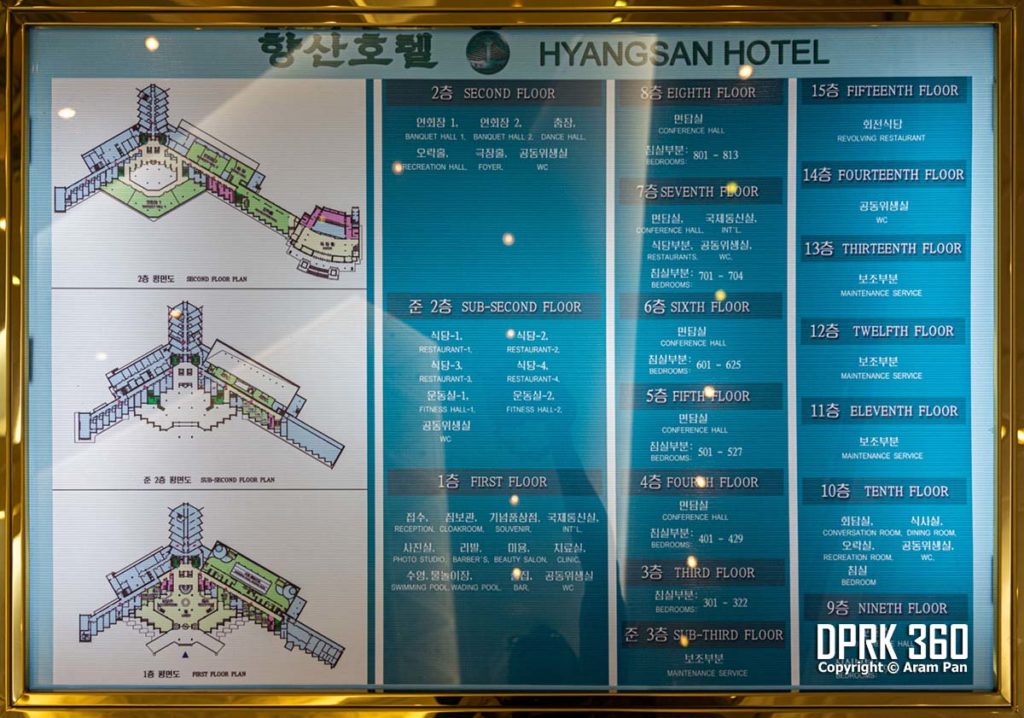 Upon checking in, you are given a room key-card just like the one shown below.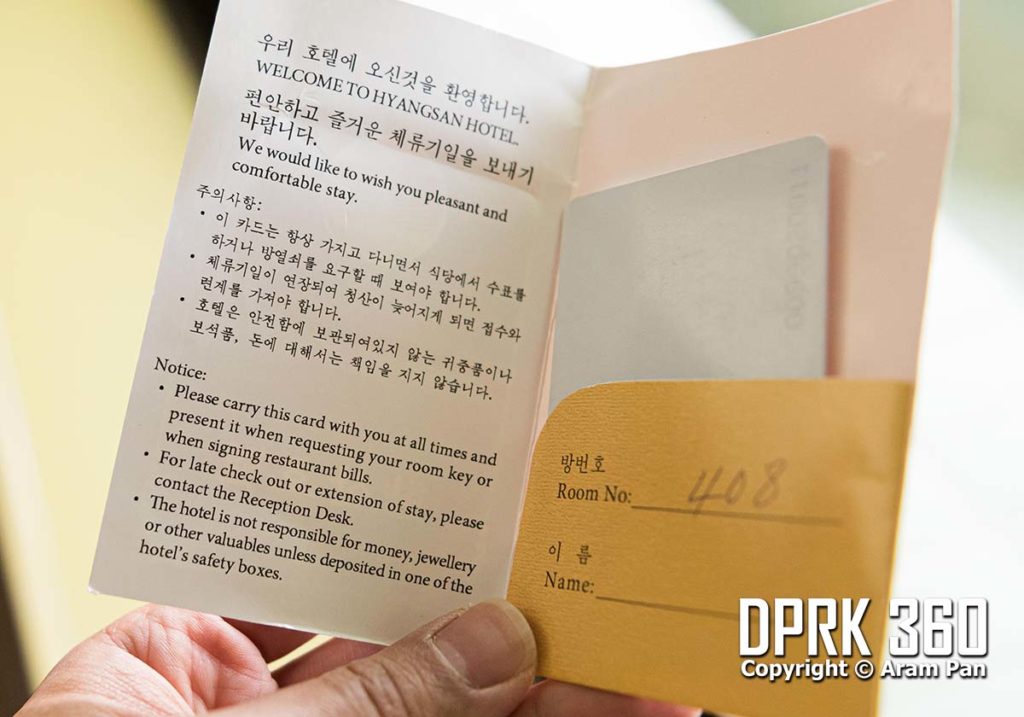 I stayed in the standard room and it was so much more comfortable compared to other hotels like the Koryo or Yanggakdo hotel in Pyongyang.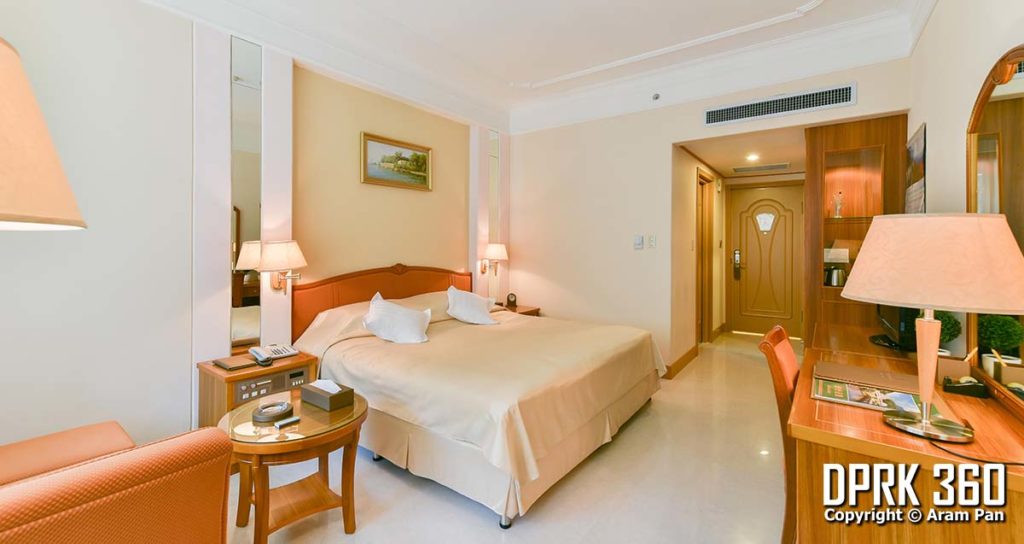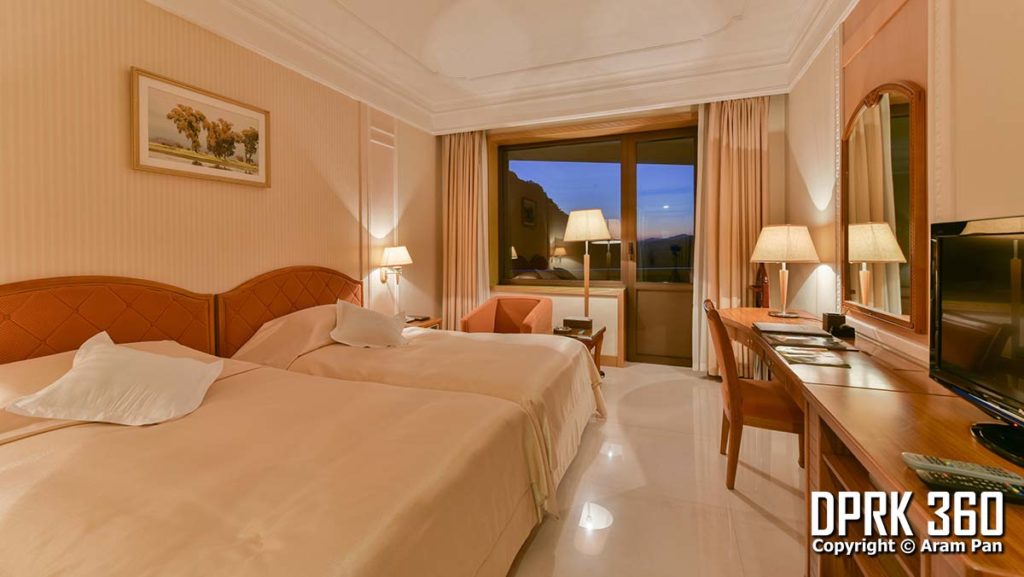 All standard room toilets include a shower stall and bathtub while the suite's toilet is larger and has an additional bidet.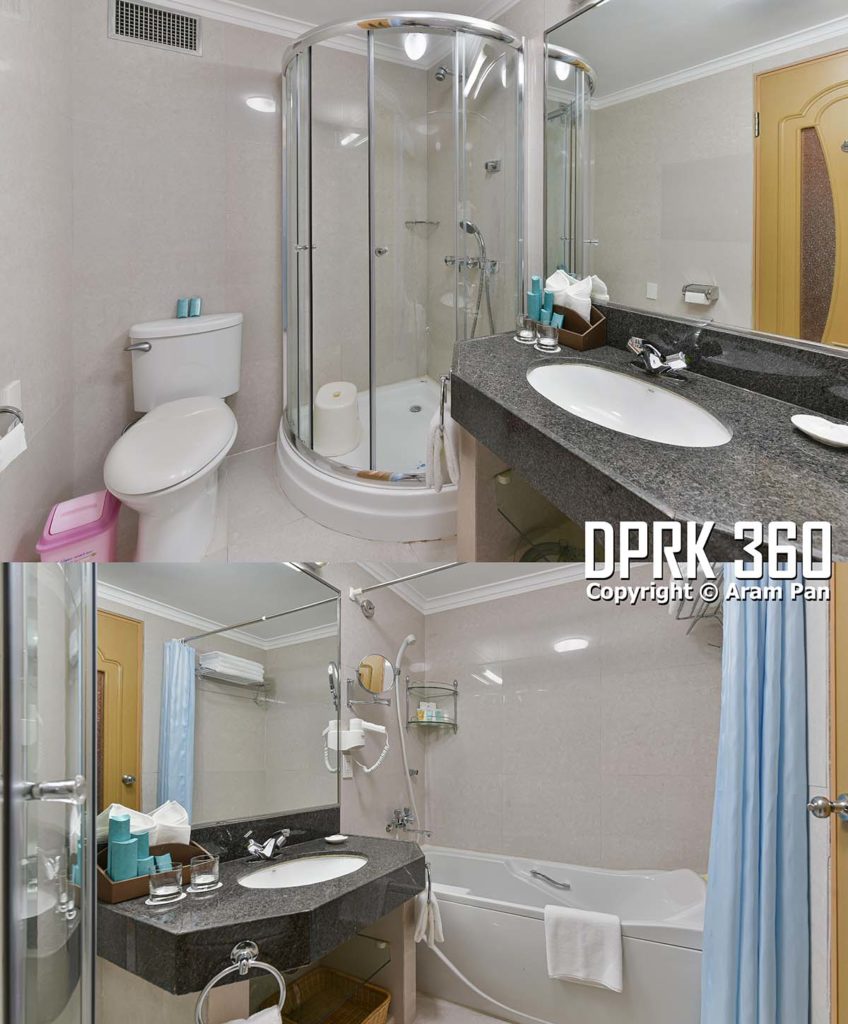 I was told that because Hyangsan Hotel has access to some of the best water sources in North Korea, water from the tap comes out crystal clear. I filled up a tub with water just to verify and sure enough, it looks good.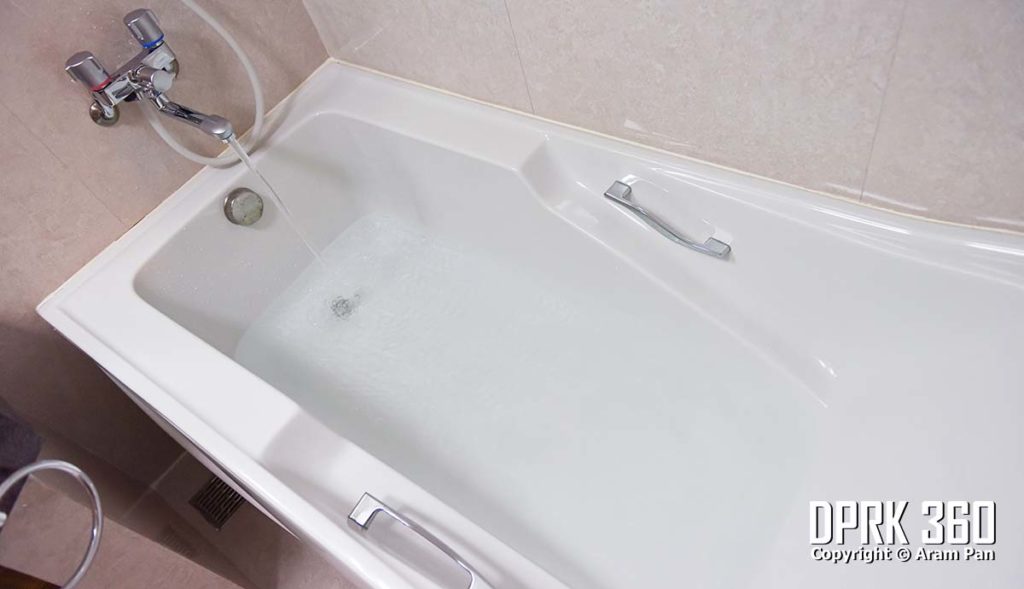 Every room has your standard-issue items like toiletries, coffee, tea, and minibar; but no bottled water. You'll have to purchase bottled water from the hotel shops.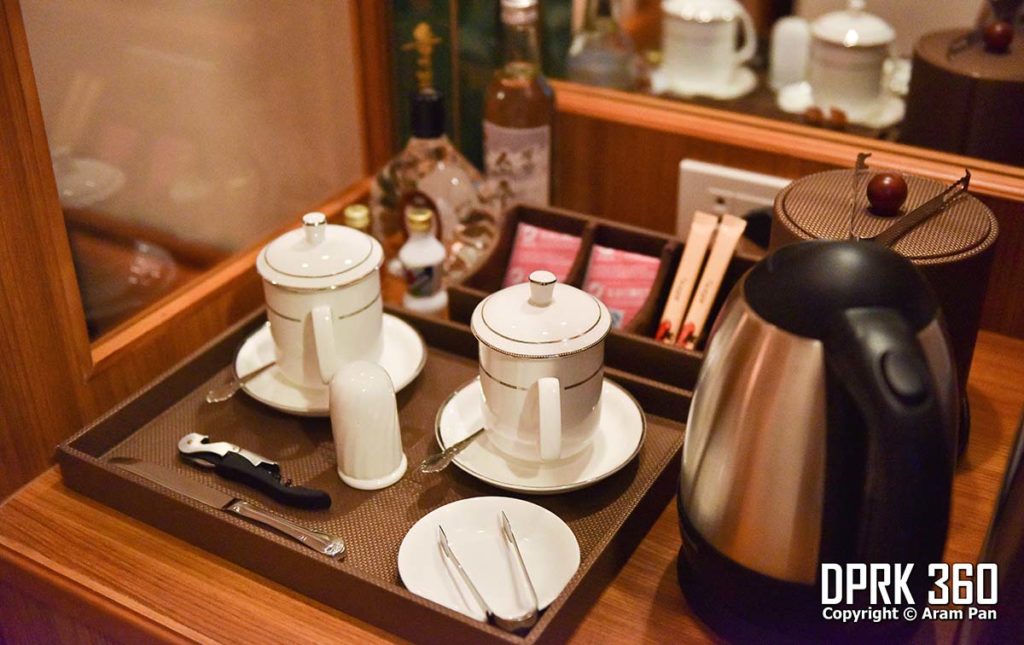 One notable addition is the inclusion of Chinese-made firefighting gear in every room. Very nice.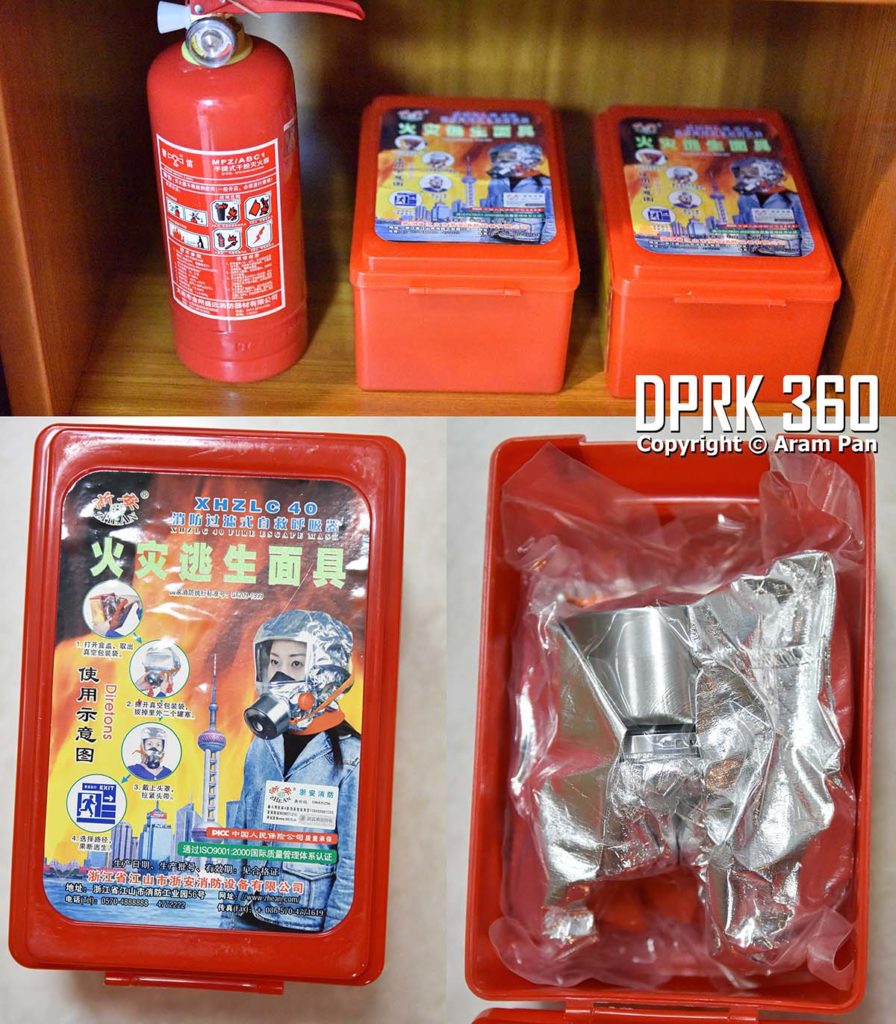 Perhaps the biggest thing I love about this hotel is that it's so easy and convenient to capture the stars because of the clear, pristine mountain air. Being born and raised in densely populated Singapore, I never get to see a sky that's so full of stars.
Every room as a balcony and guests can set up their tripods outside and capture time-lapses of the night sky.
The hotel has various amenities like meeting rooms, a billiard center, dining halls, salon, gym, swimming pool, karaoke, and bar.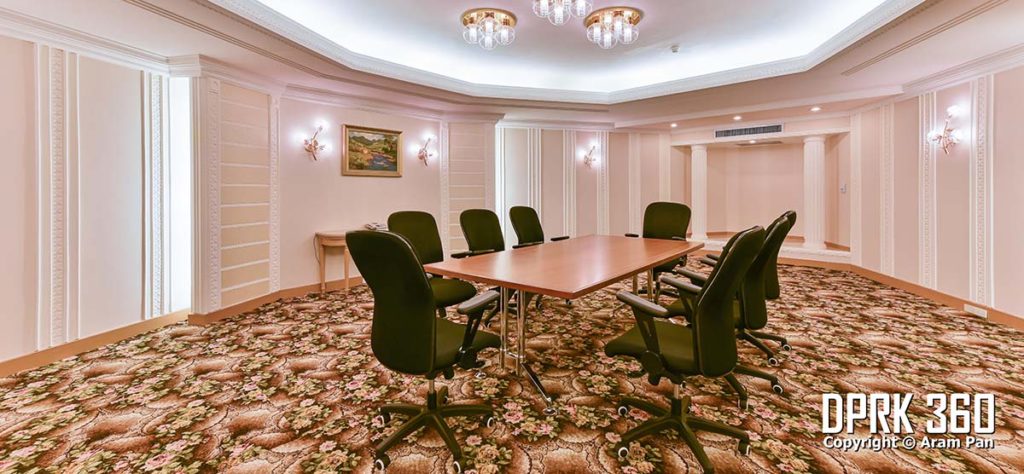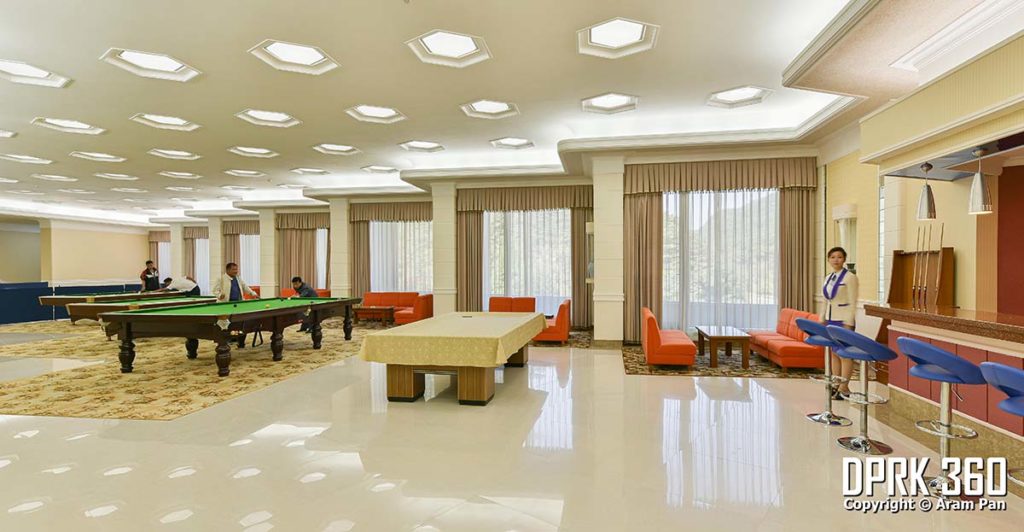 My favorite place is the outdoor barbecue restaurant with live trout. You can catch your own meal and the chef will cook it for you.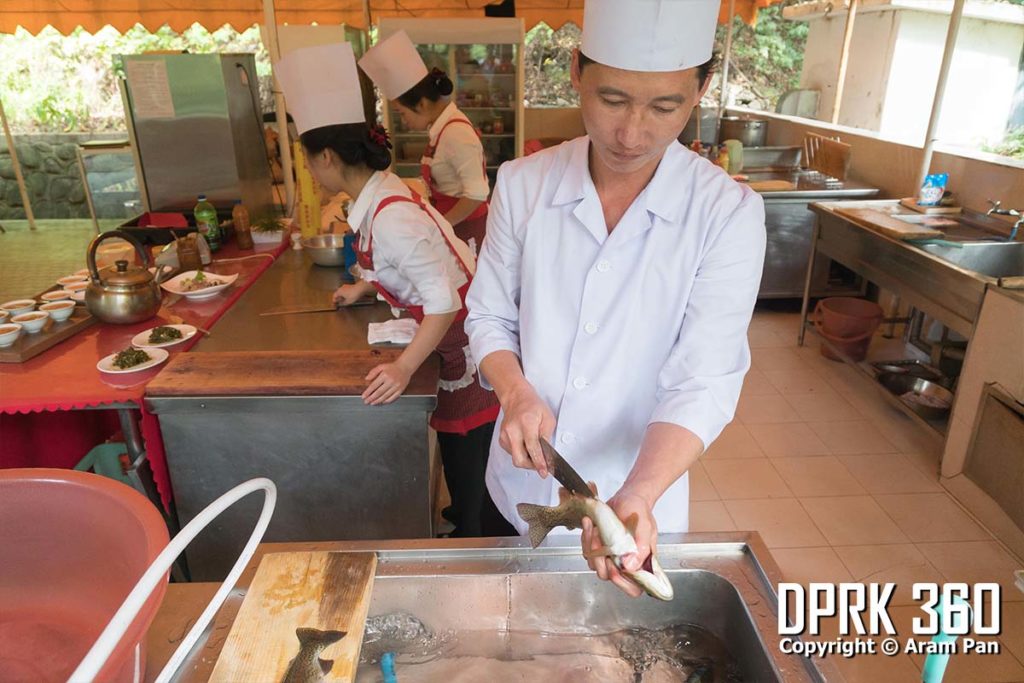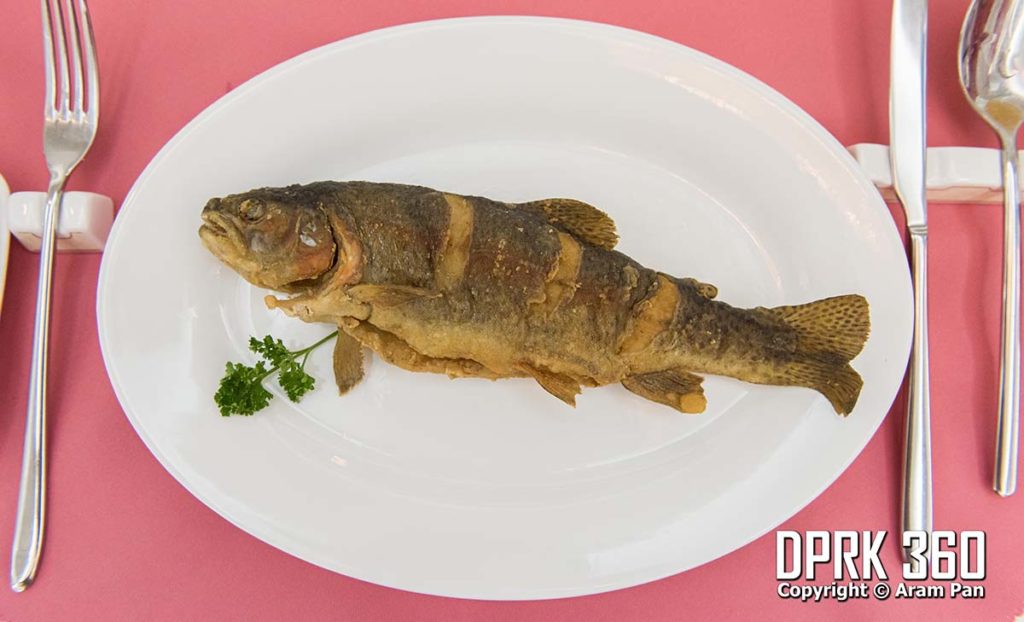 Besides fish, this BBQ restaurant also serves other meats like beef, pork, duck and lamb.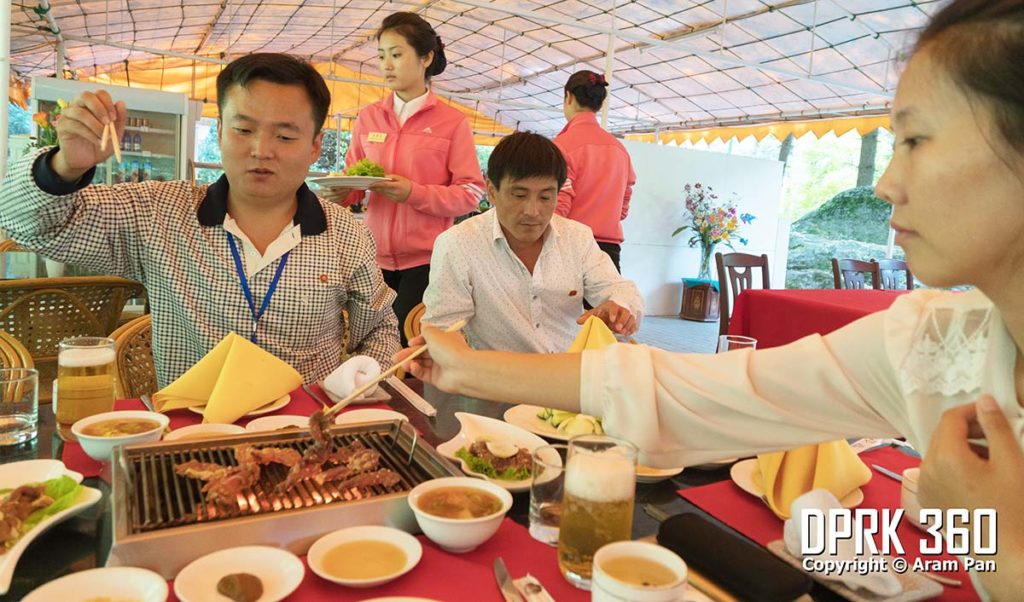 Check out the location of Hyangsan Hotel on Google Maps.
BONUS
Did you know there's a helicopter landing zone about 3 kilometers west of the Hyangsan Hotel? I flew from Pyongyang to Hyangsan and the flight was only about 30 minutes.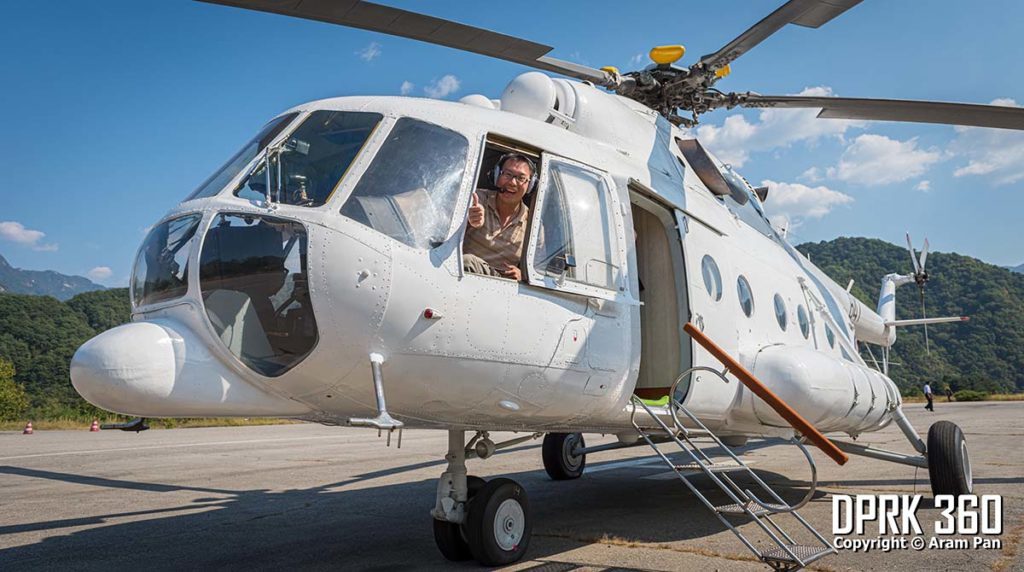 BEHIND THE SCENES 뒷 이야기
As often as possible, I'll explain what I'm doing to the locals. They often give me curious stares when I take out my equipment and cameras. It helps to break the ice and also alleviate any fears they might have. Here you see me answering the questions the hotel staff had.